Swordfishtrombones at 40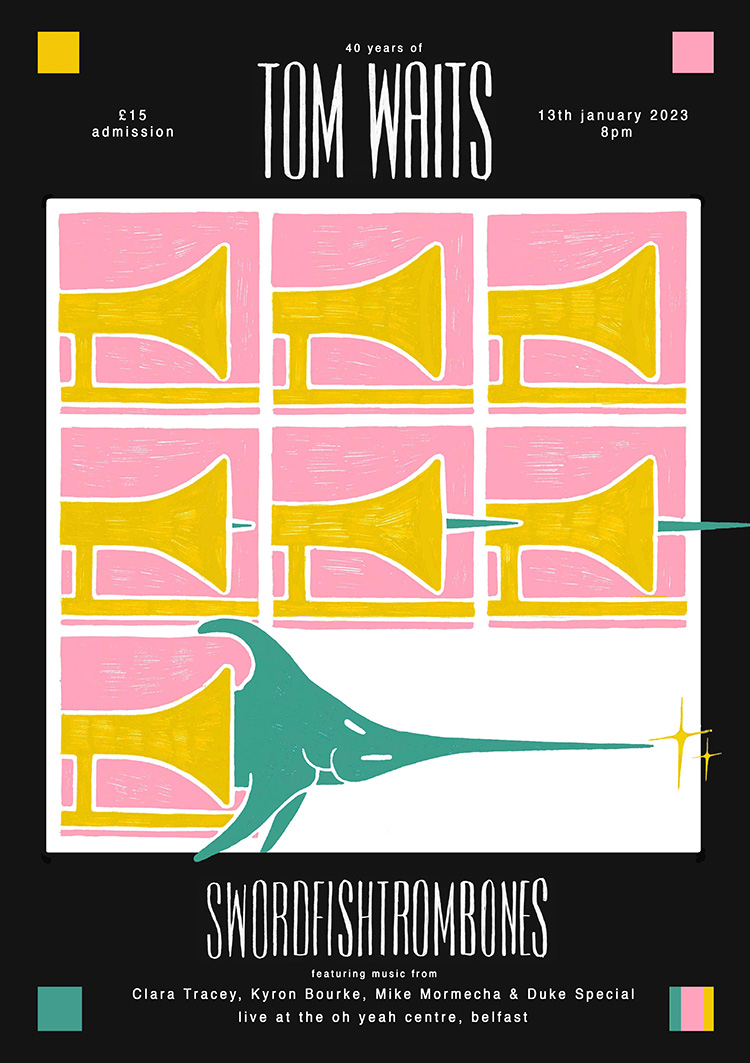 Swordfishtrombones at 40
Oh Yeah Music Centre
Saturday 14 January, 8.00pm
£15.00
Sold Out
Swordfishtrombones was first released in 1983 on Island Records. It had been previously rejected by Asylum Records as too weird for the masses and not enough 'Martha'.
All the songs were written during a two-week trip to Ireland and produced by Tom Waits. The record is bursting with unusual and sparse instrumentation, at times heartfelt and haunting.
It peaked at no 164 in the Billboard Pop Album Charts but was lauded by NME, Spin and Pitchfork as one of the best albums of all time from one of the best American pop songwriters of all time.
We have invited a varied section of the musician community here to offer their spin on this cult classic album. Kyron Bourke, Duke Special, Clara Tracey and Mike Mormecha will all offer their versions onstage as part of this Out to Lunch special presented in association with the Oh Yeah Centre.
Doors 7.30pm | Unreserved seating
'A kaleidoscopic swirl of urban life in motion.' – FAR OUT MAGAZINE
'…weirdness, heartfelt lyrics and haunting instrumentals adds up to a superior LP…'– ROLLING STONE