Let Us Be Seen (Screening and Gender Chores show)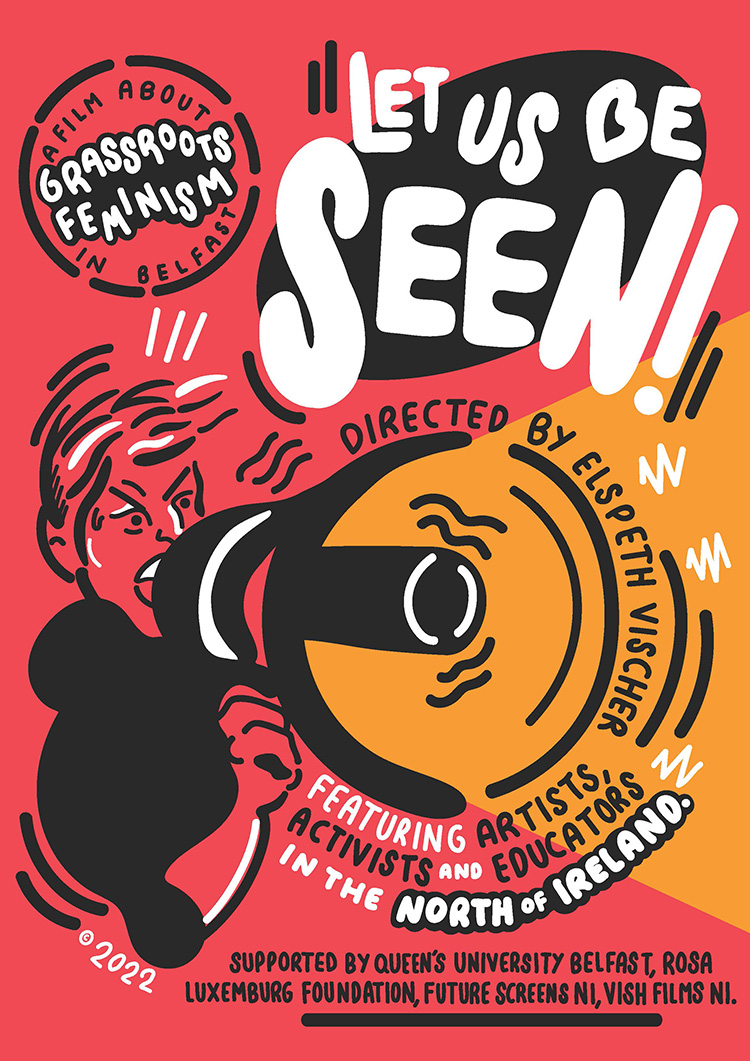 Let Us Be Seen (Screening and Gender Chores show)
The Black Box (Green Room)
Sunday 29 January, 7.30pm
£8.00
Buy Tickets
Let Us Be Seen is a rally cry demanding that people in Belfast who campaign tirelessly for change are finally seen and heard.
It is a splash of colour, showcasing the creative ways individuals provide an alternative to the binary politics in Belfast, dealing with the myriad issues affecting feminists in the North of Ireland.
Documenting how activists, artists and educators join forces to make change, this film contains art and music from many talented local individuals including bands:Gender Chores, Problem Patterns, Strange New Places and Sister Ghost.
Join for a special screening followed by an intimate gig from feminist punk trio Gender Chores.
Director Elspeth Vischer will be around to discuss where things are at over three years on from the decriminalisation of abortion and legalisation of same-sex marriage via Westminster ruling on 21st October 2019 and answer any questions.
Doors 7.00pm | Unreserved Seating