Andy Irvine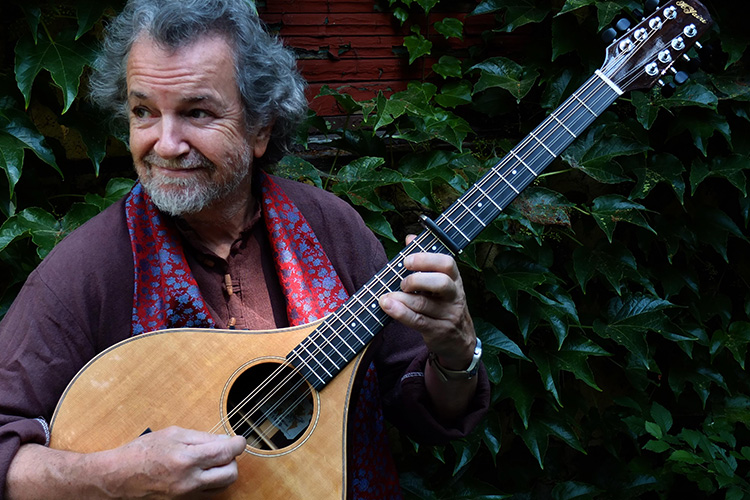 Andy Irvine
The Black Box
Sunday 15 January, 2.00pm
£17.50
Sold Out
Andy Irvine has enjoyed a long and hugely successful career as a traditional Irish musician. He has travelled the world as a solo artist and as a member of legendary Irish groups such as Planxty and Patrick Street and more recently Mozaik.
Throughout his extensive career he has maintained and developed the qualities in his music, which endear him to his audience and fellow musicians alike.After his introduction to the world of touring with Sweeney's Men in 1965, he continued to travel the world, leaving the band in 1968 to pursue his wanderlust. He travelled through Bulgaria, Romania and Yugoslavia, studying the music traditions and styles of these nations.
On his return to Ireland, Andy formed Planxty with fellow musicians Christy Moore, Donal Lunny and Liam O' Flynn. Planxty went on to achieve huge success and legendary status, reigniting traditional music as a popular genre. While Planxty took a break in 1967, Andy took the time to record another piece of work with Paul Brady. The two recorded a classic album together, simply entitled Andy Irvine & Paul Brady.
As a member of Irelands first traditional "super group" Patrick Street with Kevin Burke, Jackie Daly and Arty McGlynn, Andy toured the world and released 8 incredible albums.In 2002, Andy finally formed his dream band, Mozaik, with Donal Lunny, Dutch guitarist Rens van der Zalm, Hungarian bagpiper Nikola Parov and American fiddler Bruce Molsky. The group have completed tours of Australia, Europe and America and have released two highly acclaimed albums
Andy continues to tour the world with Mozaik as well as Patrick Street. He has also completed a series of reunion concerts with Planxty and Paul Brady in the last few years. His constant touring is testament to the fact that he is still as passionate about his music as when he began.
As a musician and a living icon, Andy Irvine will remain in the Irish music scene for a long time to come.
Doors 1.30pm | Unreserved seating
'Andy Irvine's live solo performance was informative, witty, intense, full of a love for the music, which he transmitted to the audience with an honesty that only the truly committed can attain.' – AUKLAND FESTIVAL
'His forte, his genius is playing his mandolin, mandola and bouzouki.I have never heard such clarity of sound, such perfect and precise rhythmic variations or such brilliant melodic figures from this family of instruments.' – SAN FRANCISCO EXAMINER
The Noam Chomsky of Irish Balladry chisels out a new motherlode of sung literature….
A bloody masterpiece – IRISH TIMES