George Shaw in Conversation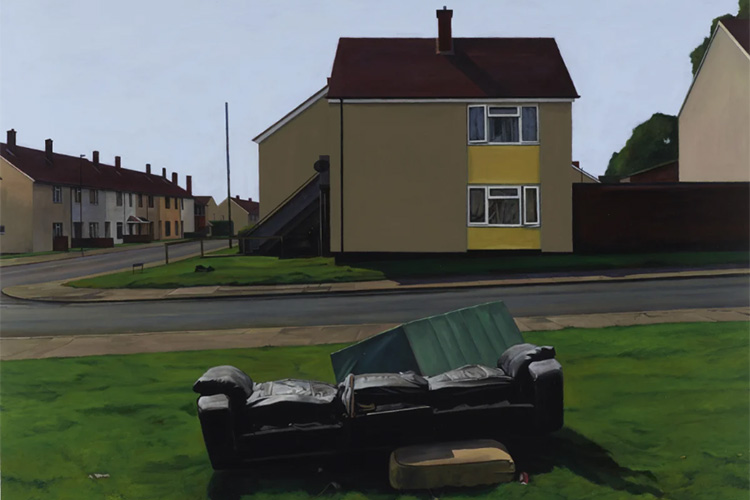 George Shaw in Conversation
University of Ulster, Belfast Campus. Lecture Theatre 2. Block BC
Friday 27 January, 1.00pm
£4.00
Buy Tickets
If you are an arts student, please contact arts.culture@ulster.ac.uk with your student number to reserve a free ticket.
The 'Rembrandt of the housing estate' found lyricism in Tile Hill, capturing a changing Britain. In this informal illustrated Q and A, George Shaw talks about his work and influences.
Shaw, who was nominated for The Turner Prize in 2011, is known for his highly detailed approach and suburban subject matter.
His favoured medium is Humbrol enamel paints, more usually used to paint model trains and aeroplanes. This gives his work a unique appearance.
Shaw will talk about his work and influences, not just visual artists but music and culture that were formative experiences.  From the music of The Fall, The Specials and Joy Division to Ladybird books and badge design.
While the landscape is his subject, he focuses on the suburban surroundings of his childhood rather than the countryside. His paintings and drawings depict bus stops, phone boxes, pubs and graffiti against a backdrop of semidetached homes, blocks of flats and expanses of grey sky.
This view of England is not always flattering, but it offers a detailed study of the changing nature of social housing; these unconsidered or neglected landscapes are suddenly elevated by the poignancy of personal memory.
Presented by Out to Lunch and Ulster Presents.
Doors 12.30pm | Unreserved Seating