Evolver62 – Mark Lewisohn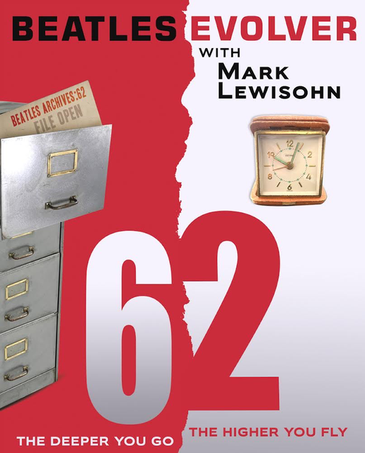 Evolver62 – Mark Lewisohn
The Black Box (Green Room)
Wednesday 25 January, 7.30pm
£12.00
Sold Out
October 2022 marked 60 years since The Beatles first record, Love Me Do. It hit the chart in week 1 and they've never really left them since.
Now, in the wake of Peter Jackson's jaw-dropping Get Back trilogy and Sir Paul McCartney's 80th birthday celebrations, world leading Beatles author Mark Lewisohn will present a new format show, screening curated riches from his incomparable archive to speed-deliver 62 fascinating history bites about one year.
EVOLVER:62 is 62 sharp vivid moments that add up. It's Beatles on the launchpad and detonation time for our huge cultural shift. Lovingly sharing items from his filing cabinets, Lewisohn will guide audiences through a galaxy of real-life moments, letting authentic archival gems transport you back where they once belonged, to see and feel how it all was before it was.
People can expect to be well informed after a single two-hour show, tugged by 62 fast-moving stories of lives, loves, laughs, drama, death, beauty and music, one incredible engaging episode after another.
The bottom line? Whether you're new to the Beatles or think you've seen it all, come and love it a whole lot more … and be completely enthralled. The deeper you go, the higher you fly.
Mark Lewisohn is the acknowledged world authority on the Beatles. His books include Tune In (which is the first volume in his historical trilogy The Beatles: All These Years) as well as the bestselling and influential Recording Sessions, The Complete Beatles Chronicle and (as co-author) The Beatles' London.
He was consultant and researcher for all aspects – TV, DVDs, CDs and book – of The Beatles Anthology. A photographer in the little spare time he allows, his work appears in the photo book An Englishman In Mons.
Tickets £12.00
Doors 7.00pm | Unreserved Seating