Madison Violet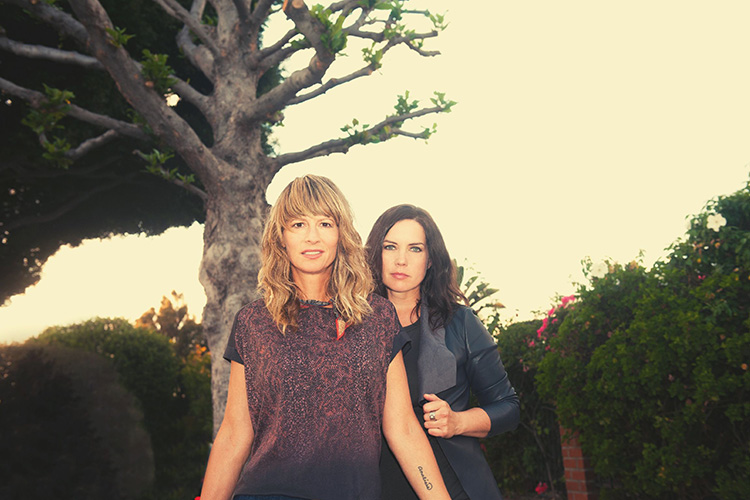 Madison Violet
The Black Box
Saturday 28 January, 8.00pm
£15.00
Sold Out
With heart-wrenching songwriting and luscious harmonies combined with the natural storytelling of folk, the rhythms of Americana and catchy pop hooks, Madison Violet have been captivating audiences and critics alike for two decades.
Brenley MacEachern and Lisa MacIsaac met in Toronto in 1999, only to discover that their fathers sat next to each other in high school nearly 2000km away in Cape Breton. That longstanding, deep-rooted history is what ties the duo's harmonies so tight, and lies at the core of their unparalleled musical connection and enthralling live show.
Following the release of their most recent record, Eleven, Madison Violet received a hat-trick of nominations in the 2023 Canadian Folk Music Awards, adding to their impressive list of accolades that includes a Juno nomination, a Canadian Folk Music Award for Best Vocal Group Album, a Critic's Choice Award from Country Music People's Magazine, and the John Lennon Songwriting Grand Prize.
Madison Violet's songs have featured in influential music magazine MOJO's Top 10 playlist, as well as CBC Radio 2's Top 20, and received a mass of international acclaim from outlets such as the BBC, Maverick Magazine, NPR and Germany's WDR, where the duo feature on the station's list of 'Best Bands of All Time'.
In a brief sojourn from their signature roots-based sound, their 2014 single These Ships was remixed and released on one of the largest US dance labels, Ultra Records, garnering over 1.2 million plays on Spotify (for that track alone), and counting.
Doors 7.30pm | Unreserved Seating
'Heartaching harmonies and tunes make Madison Violet a must-see act.' – THE INDEPENDENT
'Madison Violet are a joy to experience… there are few other acts that can provide such a strong statement of quality musicianship coupled with songs of the highest caliber.'– LONESOME HIGHWAY