Andy White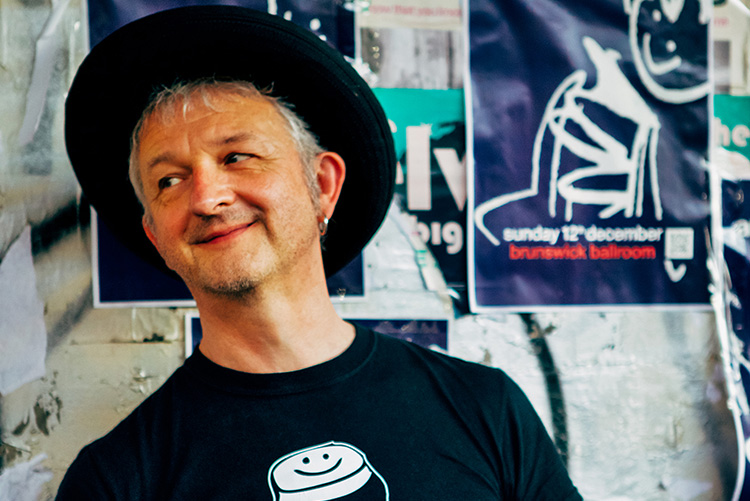 Andy White
The Black Box
Sunday 8 January, 8.00pm
£15.00
Buy Tickets
Belfast songwriterAndy White'snew album This Garden is only Temporary is out now on vinyl release and we're delighted he's coming to Out to Lunch for its launch and his first Belfast show since before the pandemic.
Touring Canada, Andy met LA producer Steve Dierkens. They hit it off and these songs came together in Calgary, Melbourne, and Belfast. They feature Andy's long-time collaborator Rod McVeyon keys and Kent McRae on drums. This Garden is only Temporary was released during lockdown to rave reviews and is available on vinyl in time for the tour.
Andy first arrived as a punk poet with an acoustic guitar and debut album Rave on Andy White, recently reissued in a deluxe vinyl edition. Since then he has toured the world many times over, recording with Sinead O'Connor and Billy Bragg, writing with the likes of Peter Gabriel, Allison Russell and Neil and Tim Finn.
Political, literary, wearing his influences proudly on his sleeve, Andy has been compared with Bob Dylan, Billy Bragg and Lloyd Cole. A man of his time and place, reflecting the chaos and beauty of the world we live in. Twenty albums in, things are getting interesting.
'One of the finest songwriters of his generation' –R2 MAGAZINE
'The heart is open and the words are a tumble of sentiment'–BELFAST TELEGRAPH
'Effortless and captivating'–  IRISH TIMES