Deptford Northern Soul Club Vs Superfly Funk and Soul Club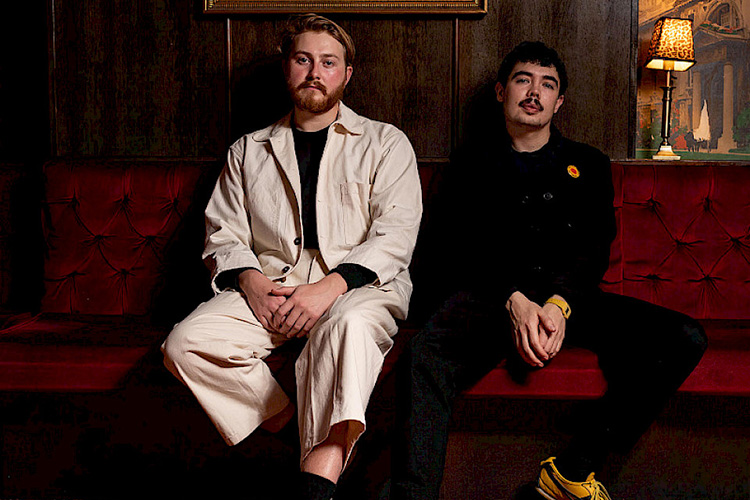 Deptford Northern Soul Club Vs Superfly Funk and Soul Club
Ulster Sports Club
Saturday 14 January, 10.00pm – 3.00am
£8.00 
Buy Tickets
Support by DJ Sarge
After years of parties in Belfast, Superfly Funk and Soul Club are joining forces with Deptford Northern Soul Club with support from DJ Sarge.
Deptford Northern Soul Club are childhood friends, Will Foot and Lewis Henderson, whose early love of soul developed after discovering Lewis' Dad's record collection. After finally bringing their musical heritage to the forefront with their debut DJ set at Deptfords Bunker Club 4 years ago, they have since taken their unique club night around the UK, performing at the likes of Glastonbury festival and Green Man, alongside a residency at Manchester's YES, their beloved Bunker Club and London's Moth Club.
Whether behind a turntable, dancing out front or in discussion, their sheer love and passion for soul is infectious, as is the spark of friendship and mutual musical appreciation between the two of them. 27-years-old but with old heads on their young shoulders, they have emerged as the new face of Northern Soul, bringing the movement back into the conversation of modern dance music.
Superfly Funk and Soul began as just another regular soul night in the city but has fast become an established brand, combining a popular online radio show with a website packed with interesting content, a range of merchandise and a high energy club night.
The club nights have proven to be one of the best nights out in Belfast and have continued to grow in both stature and in popularity featuring quality acts such as The Allergies, Smoove and Turrell and Crowd Company. Local bands such as The Organauts, Freedom 35s and Supertonic Sound Club have all played, helping to play their part in some brilliant nights.
Doors 10.00pm | Mostly standing