The Minotaur Speaks – A Faculty Lecture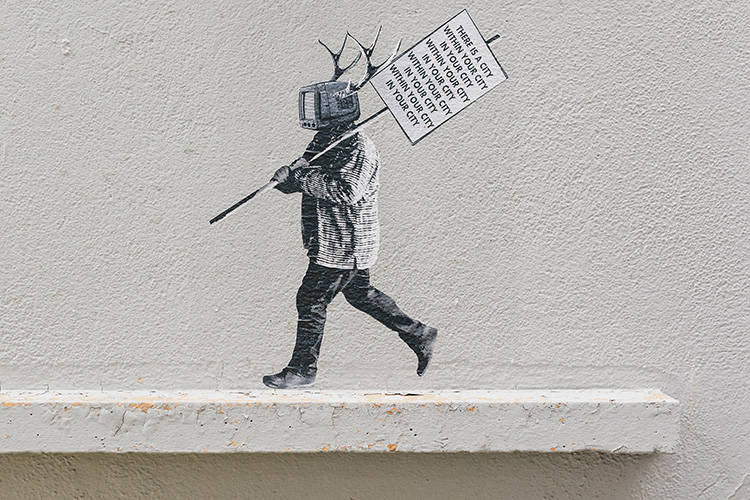 The Minotaur Speaks – A Faculty Lecture
Online - Live Stream
Tuesday January 26, 8.00pm
Online event (Free)
Book Tickets
If you've spent time in Belfast City Centre over the last few weeks, you'll have noticed something very different taking place in the Entries off High Street and Corn Market.
Artists from across the UK and Ireland have helped transformed these previously dank and neglected spaces through vivid, playful pieces of contemporary street art.
The language of street art echoes the edgier, complex, almost covert character of the Entries. And street art is a language the population of Belfast understand, it is a tradition with a long and colourful history that continues to grow and evolve with each new generation of artists
Gemma Reid and Adam Turkington from Daisy Chain Inc, who researched and programmed this scheme will take you through the rich history of this area of Belfast and explain the process, the challenges and the hidden meanings of this new body of work.
They'll also consider what role there is for creatives in rebuilding our civic centres as retail continues to collapse.