Music in the Glen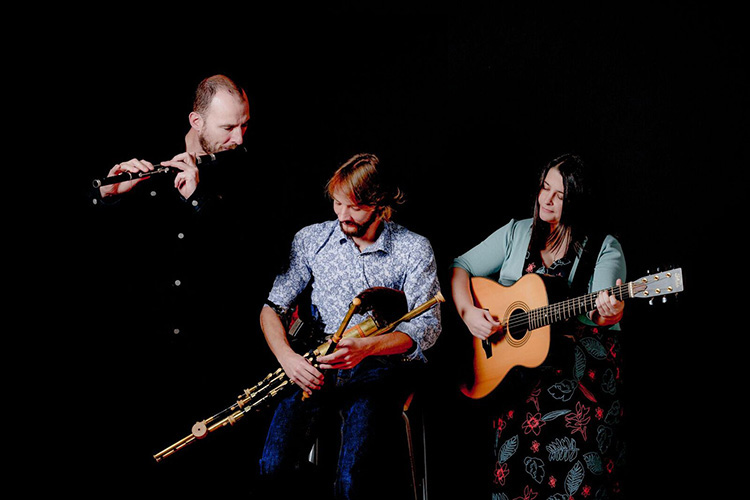 In association with An Droichead
Music in the Glen
Online - Live Stream
Thursday 28 January, 8.00pm
Online event (Free)
Book Tickets
Music In The Glen are an exciting trio performing the very best of Irish traditional music. 
Featuring the combined talents of Brendan Mulholland (flute) and founding Réalta members Conor Lamb (uilleann pipes, whistles) and Deirdre Galway (guitar), these musicians deliver the infectious rhythm and soul which are the hallmarks of Irish music.
Forged from a relationship of 20 years playing music together, Conor and Brendan have joined forces with Deirdre on accompaniment to create a sound that draws upon a long-developed bond and mutual musical understanding.
Each musician is a respected artist in their own field. Through different projects they have performed across the globe from Belfast to Washington, Moscow and Seoul in venues ranging from your local folk club to Shakespeare's Globe Theatre and the Milwaukee Irish Festival Main Stage.
Individually they have featured on a dozen albums and have performed with a variety of international acts including Réalta, Gráinne Holland, Craobh Rua, Micky McCluskey and Mary Dillon. Collectively they are one of the finest trios on the Irish music scene today.
Music In The Glen's debut album was released in January 2018 and the launch concert in the Black Box was a truly memorable, sold out show. Tonight's show promises to be no less memorable.