No Oil Paintings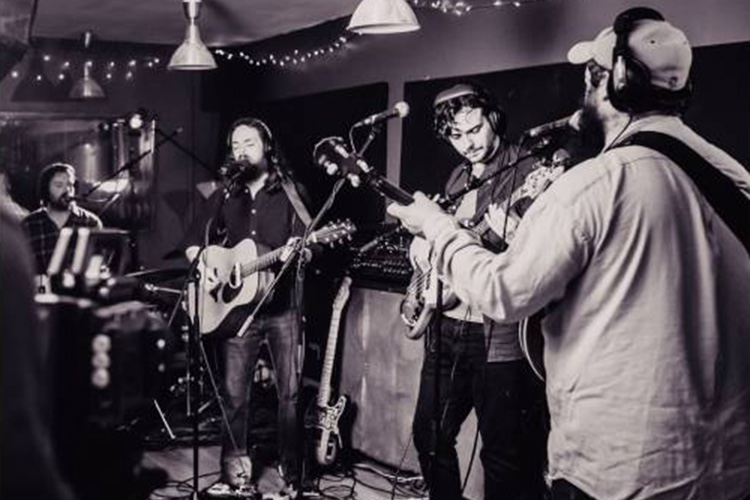 No Oil Paintings
Online - Live Stream
Saturday 23 January, 2.00pm
Online event (Free)
Book Tickets
No Oil Paintings are an alternative-folk band from Belfast who use typical folk instrumentation and four-part harmonies to produce music that's a little wilder than is often associated with the genre.
The band switch and share vocal leads, each member playing to their own strengths and bringing their own style to the songs they shepherd. Expect to hear everything from swampy blues rock to straight-up country waltzes.
During their career they have had many notable successes, some of which include headlining stages atSunflower Festival, Stendhal Festival and Open House Festival.
Other live accomplishments include playing the prestigious Mandela Hall supportingThe Emerald Armada, a sold-out launch on the Belfast Barge for their debut release, and more recently being chosen by Hannah Peel to partake in the online Mix the City project joining 95 musicians and curators in 12 locations to create a creative platform representing Belfast.
'Think less Earl Scruggs and more Jack White.' – Our Back Yard Festival.
'For serious fans of country and folk music, No Oil Paintings are a must-see.' – Folk & Tumble.
'Too Close to the Sun is a must-hear EP for anyone attracted to folk music and vocal harmony.' – Chordblossum.