Amanda St John & Band (Live Stream)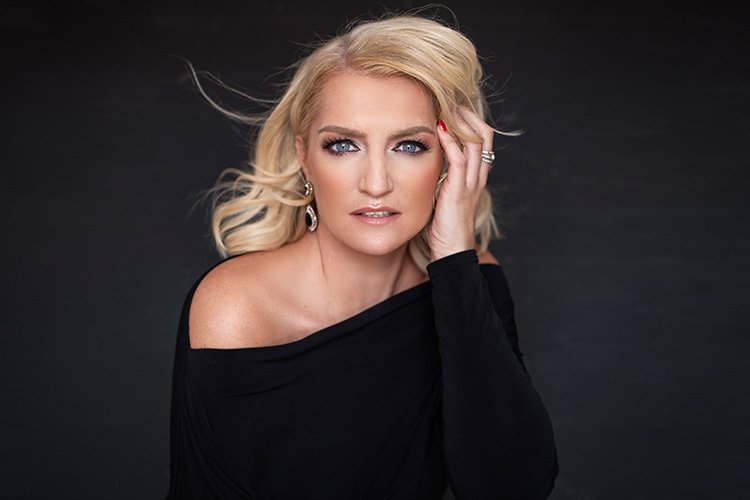 Amanda St John & Band (Live Stream)
Online - Live Stream
Saturday 16 January, 8.00pm
Online event (Free)
Book Tickets
"If Dusty Springfield were alive she'd say 'that's my girl'" – Grammy winning US producer Jon Tiven)
Amanda St John is a powerhouse singer and songwriter who is heavily inspired by soul, R&B and gospel music. Following in the footsteps of her idols Aretha Franklin and Etta James, Amanda (along with co-writer/guitarist Paul Tierney and co-writer/drummer/producer Michael Mormecha) travelled to the USA in May 2018 and made history by becoming the first independent Irish artist to record in the legendary FAME Studios, Muscle Shoals.
Gaining substantial interest in Ireland and the UK including extensive airplay on the BBC and RTE Radio 1 as well as reviews in Hot Press and The Irish Times, Amanda is known for her passionate and powerful live performances and is fast establishing herself as one of Ireland's leading vocalists.
This gig is to celebrate the full digital and vinyl launch of the album The Muscle Shoals Sessions which has been receiving excellent press reviews:
'What a voice! Powerful!' – RTE RADIO 1
'Amanda's the real deal….a hugely engaging performer' –  DAILY MIRROR
'Feisty and fresh soul infused vocals…a must listen!' – Hot Press
'On the verge of stardom….(her) outstanding voice stretches across octaves…it's glorious!' – FOLK AND TUMBLE
This will be a live streamed performance that you will be able to view online for free, with a capped number of tickets, and the option to make a donation.