Martin Lynch – Live podcast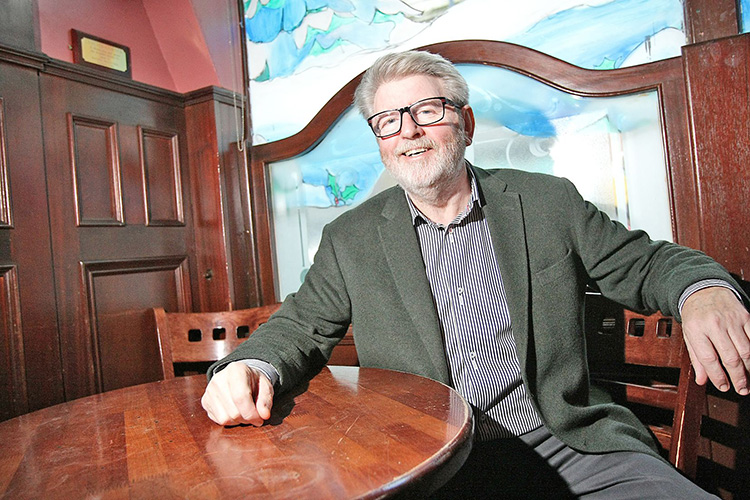 Martin Lynch – Live podcast
Online - Live Stream
Thursday 28 January, 1.00pm
Online event (Free)
Book Tickets
Out to Lunch join forces with the Best of Belfast podcast for a livestreamed conversation with one's of Belfast's most celebrated playwrights and a genuine force of nature – Martin Lynch.
Born and brought up in the Docks area of Belfast, Martin started out in Community Theatre at Turf Lodge in the heart of West Belfast. He was soon appointed Resident Playwright at the Lyric Theatre where his early plays of strong political and social themes had a huge impact, attracting large audiences.
His recent election to Aosdána is a fitting culmination of a 35 year writing career which has seen Martin's work produced in many parts of the world including the Edinburgh Fringe Festival, Brighton Festival, the USA, Romania, Russia, Canada and Australia.
He has also written many plays for BBC Radio 3 and 4. He co-wrote the screenplay for the Sam Goldwyn film, A Prayer For The Dying starring Mickey Rourke, Bob Hoskins and Liam Neeson.