Matt McGinn & Guests – Lessons of War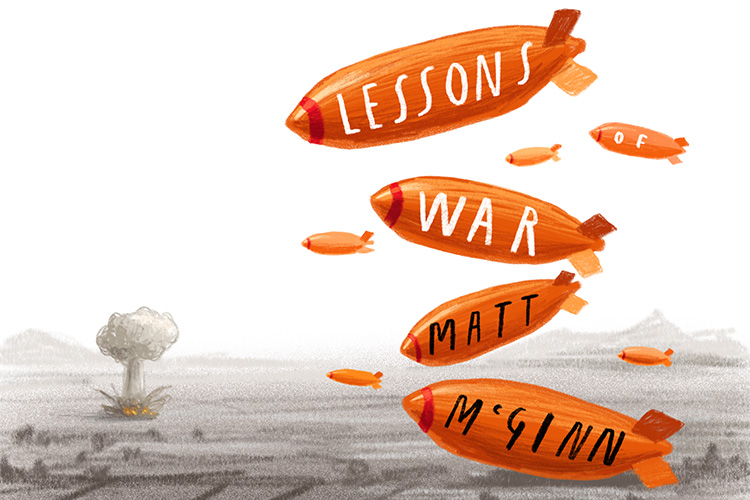 Matt McGinn & Guests – Lessons of War
Online - Live Stream
Sunday 24 January 2021, 2.00pm
£10.00
Book Tickets
Matt McGinn is an Irish songwriter like no other. It's obvious by now that with the release of his 4th album Lessons of War, Matt does not follow any blueprint in any genre. Although the sentiment of his lyrics are forged in folk music, the sonic landscape he creates can really transcend most genres.
His 2018 album The End of the Common Man won praise far and wide – AMERICANA UK called it 'an outstanding blend of soulful passion and melody that will haunt and inspire.'
Early critical acclaim is already coming in for Lessons of War with Line of Best Fit declaring it 'a plaintive and devastating reassessment of the futilities of war, its horrors, effects and after-effects'. The lead single Bubblegum featuring Ciara O'Neill has been labelled as "one of the best singles you will hear this year" by HOT PRESS magazine.
Matt's work is filled with tension and emotion, adding some ointment to the disparaging current affairs of today. This album was Matt's own way of coming to terms with the world's mistreatment of decent people over this last few years.
Teaming up with leading Irish songwriters like Mick Flannery, Ciaran Lavery and Ben Glover, the album tackles the huge subject of war and its affects. At the same time he sought out musicians from areas of conflict across the world to play their part on this important work.
In this unique festival event, Matt will be joined by his very special guests Ciara O'Neill and Ria Maguire, who both feature heavily on Lessons of War. Also on stage will be Matt's incredible touring band that includes Nicky Scott and piano virtuoso, John McCullough.
'Well isn't that just extraordinary?…A tune that jumps out of the speakers and shakes hands with your ears' –  TOM ROBINSON, 6MUSIC
'A track that puts goosebumps on your goosebumps' –  HOT PRESS
'Fantastic…stops you in your tracks.' – LYNETTE FAY, BBC RADIO ULSTER
 'It just keeps getting better and better with every listen.' –  RALPH MCLEAN, BBC RADIO ULSTER
Doors 1:30pm | Unreserved Seating