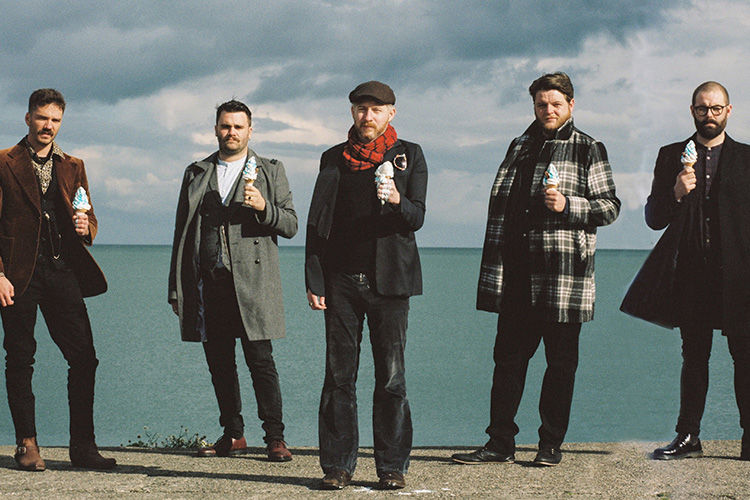 The Eskies
McHugh's
Friday 10 May, 8.00pm
£10.00
Book Tickets
The Eskies are purveyors of music that meanders from seasoaked waltz to Italian tarantella, from Brassy funeral
march-esque lament to weep-along Klezmar knees-up, from chaingang holler to ragtime finger snap.
Skipping through the dark side of anything that makes you want to dance, steeped in melodrama and usually with not
a small amount of tongue in cheek.
The band have brought this unique brand of folk noir/gypsy jazz/sea shanty and their all screaming, all sweating,
swaggering stage spectacle to ballrooms and booze-houses the length and breadth of Europe; sullying soirees and
lowering inhibitions of get togethers and social occasions wherever they have ventured.
Doors 7.45pm | Limited Unreserved Seating