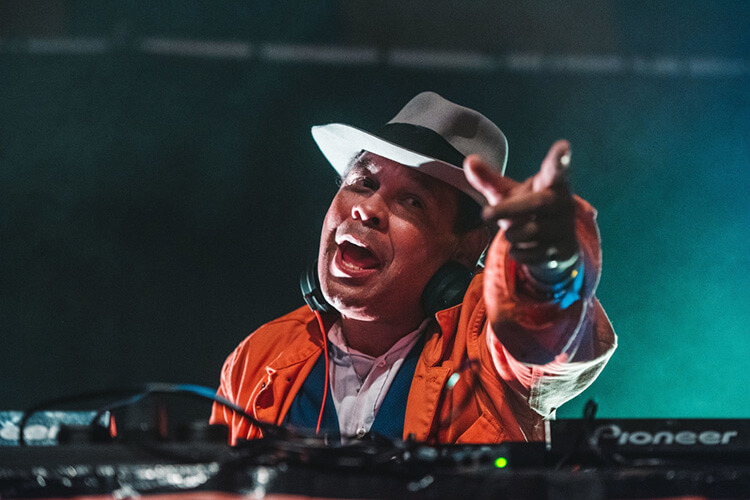 Craig Charles (DJ Set) with special guests
Festival Marquee
Sunday 5 May, 7.00pm
£12.00
Book Tickets
The legendary actor, host and broadcaster Craig Charles is one of UK's most beloved Funk and Soul DJ's. From Robot Wars to Red Dwarf, Craig has now grounded himself as a Funk & Soul icon after 10 years of broadcasting on BBC 6 Music with their primetime Saturday night show.
Live every Saturday night with an assortment of classic gems and emerging artists, Craig has garnered global support as one of the UK's foremost Funk and Soul commentators, DJ's and promoters of new music. The show has become a European benchmark for artists who want to connect directly with their fans.
Mr. Charles and his trunk of funk is back to help CQAF celebrate it's 20th birthday. In the words of the soulful don himself, 'No Sleep till Bed time'.
"The crowd lapped it up and danced their socks off and Craig seemed to enjoy every minute." – Nottingham Post
"From there the seemingly jet propelled jockey has carved out a career as a dynamic, knowledgeable and frankly electric DJ, merging classic tracks with modern numbers." – Skiddle
"For three hours the DJ would not relent, feeding off the intensity of the night throwing sonic curve balls of genres you never knew would be dancing bed-fellows. It's difficult to imagine the whole night without being on that dancefloor." – Yorkshire Evening Post
Doors 6:45pm | Unreserved Seating