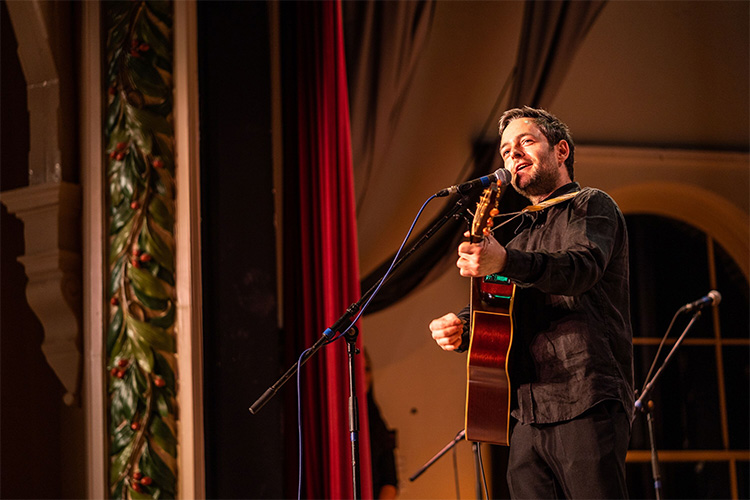 Folsom Prison Blues: A Tribute to Johnny Cash by the Junior Johnson Band
The Black Box
Sunday 12 May, 2.00pm
£12.50
Book Tickets
On January 13th 1968 Johnny Cash performed two of the most important gigs of his life. Much against everyone's advice at Columbia records, Cash, June Carter, Carl Perkins, the Statler Brothers and the Tennessee Three went to Folsom Prison to record a live album in front of an audience of inmates. His career seemed to being stalling, this was a make or break live album.
The setlist included the gallows-humoured 25 Minutes To Go, I Got Stripes, Jackson with June Carter and Greystone Chapel written by inmate Glen Sherley, who was in the front row unaware Cash was going to perform his song.
The gamble paid off and was the first of 4 albums he would record in prisons. The Man In Black reminded the world how much of an outlaw he truly was. It has since gone platinum three times and is considered one of the greatest live recordings in American music history.
This will be a special gig recreating that iconic album by Junior Johnson and his band.
Presented by Snow Water.
Doors 1.45pm | Unreserved Seating