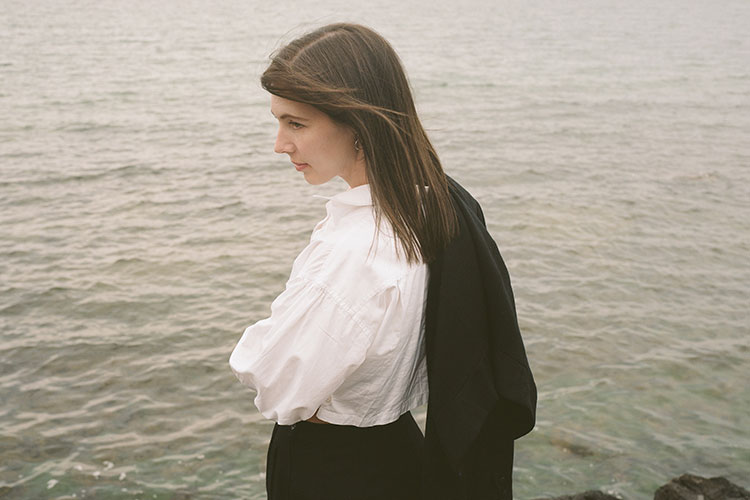 In association with The Black Box
Carla Dal Forno
The Black Box
Thursday 9 May, 8.00pm
£12.50
Book Tickets
Carla dal Forno is an Australian singer, songwriter and multi-instrumentalist, currently based between London and Berlin. Her acclaimed debut album You Know What It's Like (2016), released on Blackest Ever Black, have established her as a singular new talent who navigates the in-between zones of post-punk, industrial, narcotic dub and dream pop.
As a solo artist Dal Forno crafts artfully atmospheric and emotionally ambiguous songs, displaying an observer's eye for detail and a painterly sense of proportion. Her productions feature synth textures, pulsing drum machines, stripped back guitar lines and disorientating bass undertows, with her glacially detached voice soaring high above.
It is the perfect embodiment of dal Forno's emotionally ambiguous songs: their lyrics rooted in the everyday, observing and exposing a series of uncomfortable truths. This voice asks difficult questions of singer, subject, and sung-to. Live she performs as a shadowy and transfixing duo with multi-instrumentalist Mark Smith.
You Know What It's Like, is album for inbetween days, that occupies inbetween states: plain-speaking pop, disorientated by dub. Psychedelic folk delivered with (post-)punk economy. Drifting in space while still tethered to the ground. Ending and beginning, dying and becoming. Longing for adventure and an unquiet life. Struggling to get out of bed.
The Garden EP (2017) contains obliquely confessional dispatches from the edge zones of feeling. It marks both a refinement and an evolutionary leap from her debut. The EP's title track – and its clear climax – pays tribute to Einsturzende Neubauten's song of the same name.
 The Garden is a compact masterpiece from a remarkable artist who – frighteningly, excitingly – has only just begun to hit her stride.
Recommended for fans of Anna Domino, Coil, Raincoats, Kendra Smith, Antena, Flaming Tunes, Another Green World
'Smoky and ominous, Australian singer/songwriter Carla dal Forno's You Know What It's Like simmers, both musically and thematically, while she inhabits the gloom of her arrangements like a ghost' — PITCHFORK