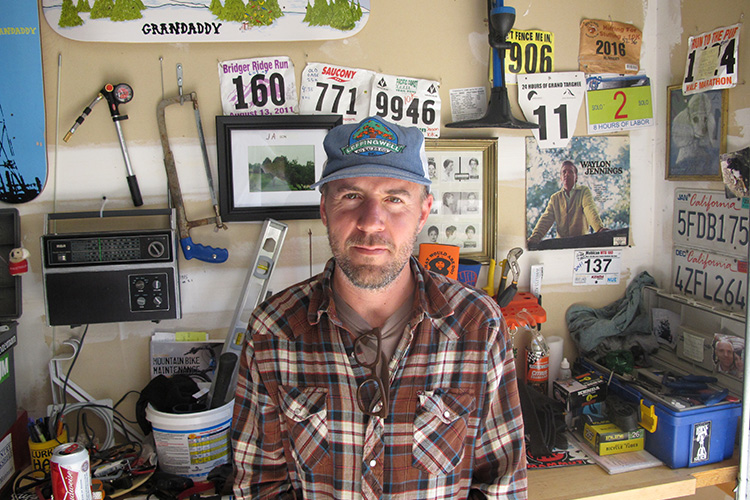 SOLD OUT – Jason Lytle (Grandaddy) & Malojian
1st Presbyterian Church, Rosemary St
Friday 3 May, 8.00pm
£12.00
Book Tickets
If Jason Lytle learned anything from nearly 15 years at the helm of Grandaddy – the Modesto, California quintet whose celebrated five-album run started as a project in Lytle's bedroom and took him around the world – it's that he's just not cut out to be a 21st century pop star.
There were triumphs, no doubt – they toured the world, created a technological dystopian classic with 2000's The Sophtware Slump, shared stages with Elliott Smith, and talked shop with David Bowie when he turned up at their shows.
But Lytle was a poor fit for life in a breakthrough indie rock franchise. By the time he was writing 2006's Just Like the Fambly Cat, he knew it was over, that the machine had simply lost its momentum, its gears too clogged with years of frustration, substance abuse, and diminishing returns. His choice became clear: he needed to go somewhere else and start over completely.
Jason moved to Montana, and enjoys hiking in woods, skateboarding in skateparks, bicycling on anything, skiing on mountains, playing the piano in his living room, and recording music, and occasionally playing shows.
As a solo artist, Lytle has built a catalogue of inventive and evocative works. Dept. Of Disappearance (2012) followed up his critically heralded 2009 release Yours Truly, the Commuter which American Songwriter called "one hell of a re-emergence."
Jason will be joined in this special performance by Stevie Scullion AKA Malojian. Over the last few years, Malojian has released 4 stunning solo albums, along the way collaborating with some musical legends, including Steve Albini, who earned his chops producing Nirvana, The Pixies etc.
Malojian's latest album features Joey Waronker (Beck, R.E.M., Atoms For Peace, Roger Waters), Gerry Love (Teenage Fanclub) and more…But it's Malojian's own voice and songs that sets him apart from the crowd.
This will be an amazing night of music by two masters of their craft.
Doors 7.30pm | Unreserved Seating