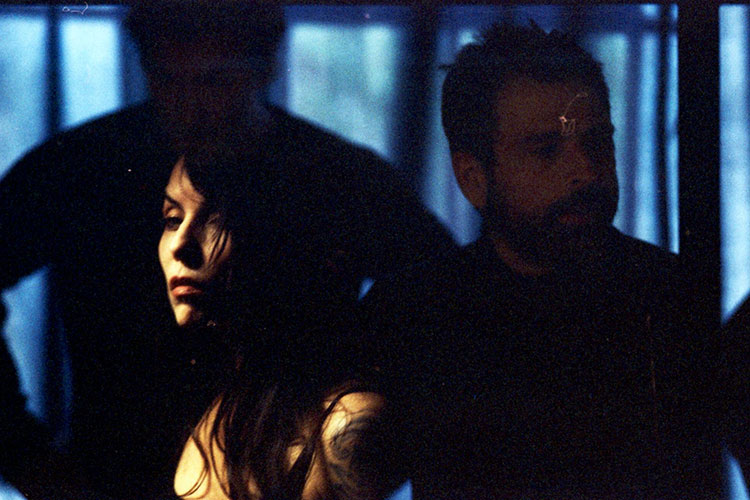 SOLD OUT – UNLOVED + David Holmes DJ Set
Festival Marquee
Friday 10 May, 8.00pm
£15.00
Book Tickets
In association with Strange Victory
It's an unwritten rule: All good things must end, but all transcendentally remarkable things must end with an almighty bang.
And so, it is with both a tear in the eye and a celebratory fist in the air that we announce the last ever God's Waiting Room (GWR) will take place at the Cathedral Quarter Arts Festival on Friday 10 May. And it's a big one.
Belfast-based music legend and GWR mastermind David Holmes' own band Loveless(fresh from sound tracking the award-winning BBC TV show Killing Eve) will be headlining the last ever God's Waiting Room.
For the uninitiated, God's Waiting Room was the crazed, beautiful brainchild of David Holmes: a legendary series of evenings of curated music, found sounds, weird visuals and wonderous acts in amazing spaces.
No two GWRs were ever the same. You never knew who was going to turn up (Jarvis Cocker, Primal Scream, Andrew Weatherall all dropped by). And nobody got out with their mind unblown…
Featuring vocalist Jade Vincent, Keefus Ciancia and David, Unloved evolved out of a late-night Hollywood bar in 2015.  Following their 2016 debut album Guilty Of Love, the band announced their second album Heartbreak of which the eponymous lead single was playlisted on BBC6 music.
At the close of 2018 the band played five sold out nights with Étienne Daho at Olympia in Paris and two sold out headline shows at Hoxton Hall in London.  Heartbreak was released on 1 February on Heavenly Recordings.
Expect magic and dancing, mayhem and more dancing. Come join us down the rabbit hole as, we take our places for the last ever God's Waiting Room…
Doors 19:45 | Unreserved Seating