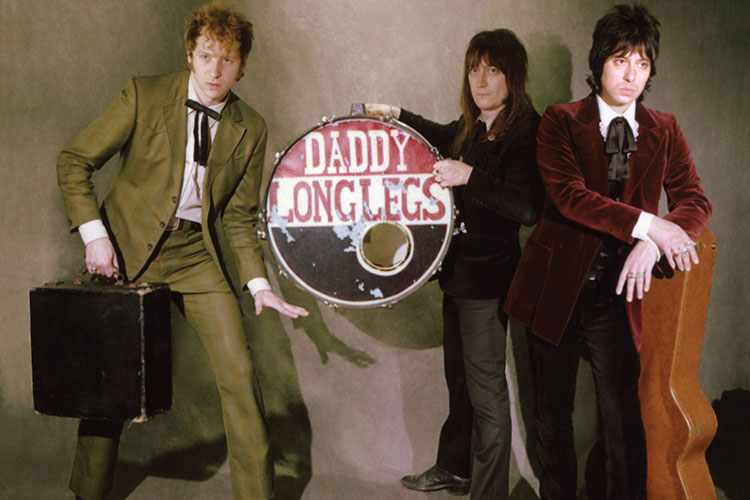 DADDY LONG LEGS + Protex & The Sabrejets
The Black Box
Friday 10 May, 8.00pm
£12.00
Book Tickets
Support from Protex and The Sabrejets
Brooklyn-based trio DADDY LONG LEGS make their Yep Roc Records debut this May with Lowdown Ways, their third studio album.
Lowdown Ways sees the boys widen their sonic horizons with field hollers, gospel, Cajun, and Mississippi Hill Music, coupled with their renowned supercharged, harp-driven R&B bangers.
When asked by Village Voice "What is DADDY LONG LEGS?," Frontman Brian Hurd answered, "Rock and roll salvation through the spirit of roots and blues."
While influenced by the likes of Son House, Captain Beefheart, Howlin' Wolf, MC5, and Dr. Feelgood, their sound personifies garage rock and punk with a contemporary raw twist performed in their own brand of supercharged R&B.
Since forming in 2010, the band has released two studio albums, a live album and two 45s on Norton Records. Their last album was 2015's DADDY LONG LEGS Rides Tonight. The band has toured with Jon Spencer, Hurray For The Riff Raff, The Sonics, Nikki Lane, Nick Waterhouse, amongst others.
"…like Chicago blues fired at the moon, played by the demented children of the Pretty Things." –Rolling Stone
"DADDY LONG LEGS takes the blues and turns them inside out, upside down, round about and renews their primal energy. My favorite rompin' stompin' New York band of the moment." -Lenny Kaye Doors
7.45pm | Limited Unreserved Seating