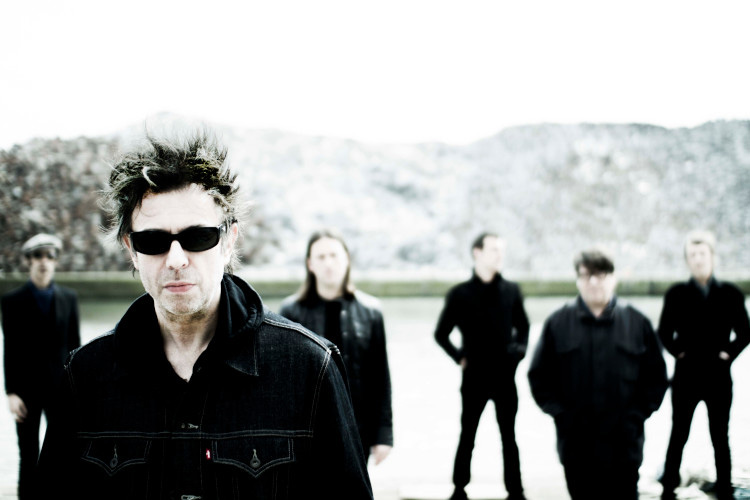 SOLD OUT – Echo and the Bunnymen
Festival Marquee
Friday 3 May, 8.00pm
£25.00
Book Tickets
Plus special guest CONCHUR WHITE
It would be remiss of us not to invite "the best band in the world" (copyright Ian McCulloch 1984) to play at the Cathedral Quarter Arts Festival 20th anniversary celebrations. And speaking of anniversaries, it's been 40 years since the release of the incendiary Pictures on My Wall introduced a startled world to Echo and the Bunnymen.
In the decades since, McCulloch and Sergeant have steadfastly followed their own dazzling star. Building a stunning body of work (including the likes of The Killing Moon, Seven Seas and Bring on the Dancing Horses) along the way, their masterful ability to blend the epic and the intimate has influenced inferior copy bands too numerous to mention (*cough cough U2).
Throughout a career of dramatic highs and lows though, the music has always burned bright.  The recent release of The Stars, The Oceans and The Moon, in which the band revisit many of their classics, not only found McCullouch in fine voice, but reminded us all – if a reminder were needed – what a truly seminal act The Bunnymen are.
So it's with a thrill in our heart and an artful scouse swagger in our gait that we welcome Echo and the Bunnymen back to the Cathedral Quarter Arts Festival.
Doors 7.45pm | Standing gig with very limited seating