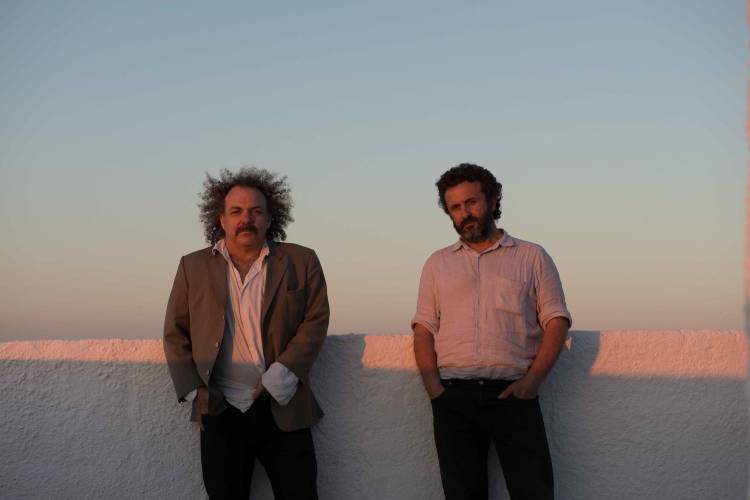 IN ASSOCIATION WITH MOVING ON MUSIC
Xylouris White
The Black Box
Thursday 23 January 8.00pm
£13.00
Book Tickets
George Xylouris, the Cretan lute player who partners here with the Dirty Three's preternaturally fluent Australian drummer Jim White, poetically describe their approach in this duo as "Like goats walking in the mountain. They may not know the place, but they can walk easily and take risks and feel comfortable."
The sound they create is tumultuous, tender and terrifically expressive and testifies their determination to stretch the scope of their instruments and forge something vigorously questing from more traditional roots.
PJ Harvey has likened White's playing to dancing. Yet if dancers need partners, Xylouris is his, this being a friendship forged over 25-plus years.
Xylouris was touring with his Ensemble when he met White in Melbourne in the early 1990s, when the drummer was in his pre-Dirty Three avant-rock outfit Venom P Stinger. And here they are nearly 3 decades later, on our Out to Lunch stage, to show us just how far their horizons can stretch.
Their new record The Sisypheans is released on Bella Union on 8th November 2019.
'The chemistry between Crete lutenist George Xylouris and former Dirty Three drummer Jim White makes for a thrilling musical foray into avant-garde folk.' –  THE GUARDIAN
Doors 7:30pm | Unreserved seating