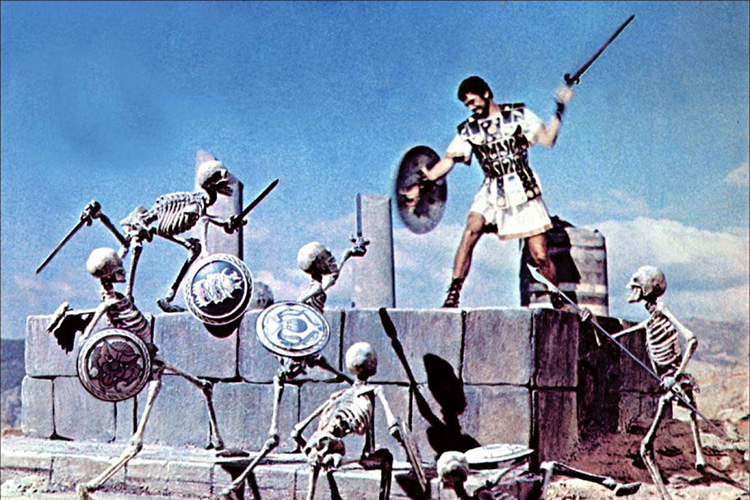 SOLD OUT – Jason and the Argonauts: Screening + Stop Motion Modelling Workshop
The Black Box (Green Room)
Saturday 25 January, 10.30am
£4.00
Book Tickets
THE DEFINITVE stop motion movie. Gods, monsters and a whole load of skeletons!
To celebrate the legendary pioneer of animation Ray Harryhausen's centenary, we're not only screening the timeless classic Jason and the Argonauts – but we'll also have a stop motion workshop afterwards with top animator Joel Simon.
Bring your own phone camera or tablet (if not, devices will be provided) and make your own stop-motion monster come to life!
Doors 10.15am
Recommended age range 7-13 
(NB Screening is free. Ticket price goes towards Stop Motion Workshop)
This event is supported by Film Hub NI, part of the BFI FAN Network.
In association with Into Film.