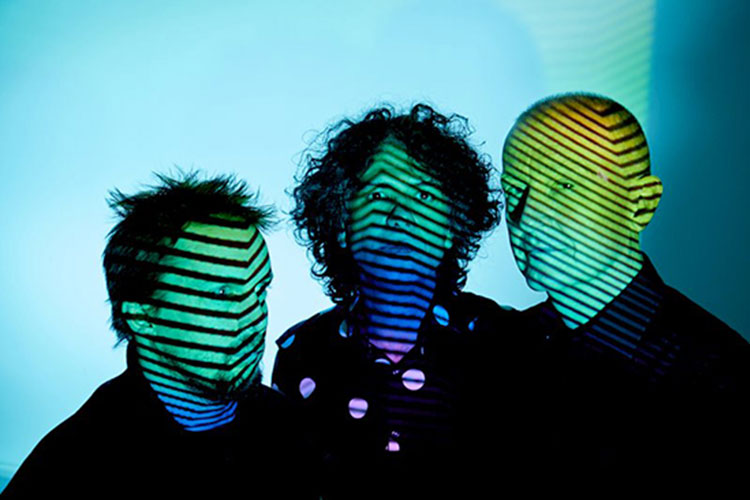 The Utopia Strong // Steve Davis & Kavus Torabi DJ Set
Ulster Sports Club
Saturday 4 January, 9.00pm
£15.00
Book Tickets
For this massive post-Christmas shindig we are delighted to bring you… The Utopia Strong! Snooker legend Steve Davis and Prog guitarist Kavus Torabi have teamed up with Coil's Michael J. York for this amazing new project.
Kavus Torabi, Michael York and Steve Davis have fused Modular Synthesisers with conventional and traditional instruments to create a weird and joyous celebration of all that is good about left field psychedelic music.
Kavus Torabi is an experimental/psychedelic musician with a long history in the field. He has his own band, Knifeworld, and is frontman in the current line-up of Gong. He has been a member in various other bands including Guapo and most notably a guitarist in the final line up of Cardiacs.
Steve Davis was the most successful professional Snooker player of the 1980's, winning a total of 28 major ranking events including 6 World Championships.
In recent years he has indulged in music related activities, namely collecting left field music from around the globe, co-presenting a monthly radio show on NTS Radio and now joining forces with Kavus and Michael York to form The Utopia Strong, further cementing his growing interest in playing the Modular Synth.
Michael York is a multi-instrumentalist and luthier, working mainly with modular/analogue synths and woodwinds (primarily focusing on bagpipes, reeds and flutes of Europe and the Near East). His piping has seen him work not only in the realm of folk, with the likes of Shirley Collins and avant garde ensembles Coil, Cyclobe, Current 93, Guapo and The Stargazers Assistant.
'The overall sound was pretty accidental. I certainly didn't expect the music to sound so ecstatic and positive. Without wanting to puncture the mystery, there really felt like an element of magic at play in making this album' – Steve Davis
'A total fucking miracle. In twenty years of making records it's certainly been the easiest and most enjoyable to make.' – Kavus Torabi
Doors 8.30pm | Mostly Standing