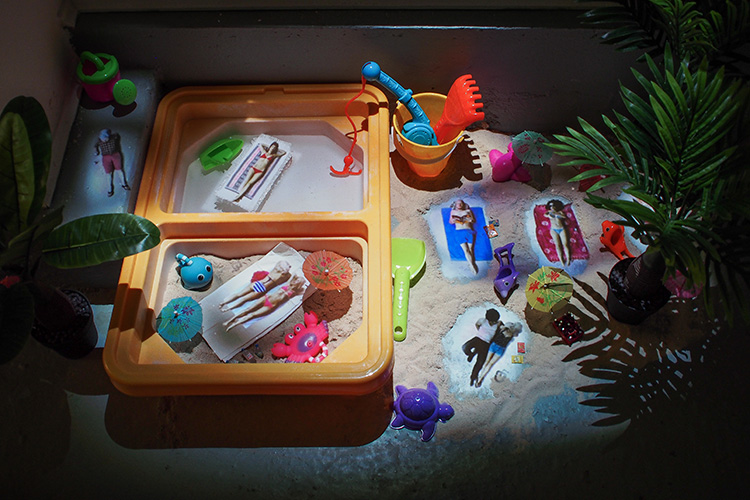 Presented by Out to Lunch and Ulster University
Speci/men by Davy and Kristin McGuire
Ulster University Foyer
Friday 24 January -  Sunday 16 February
Book Tickets
Be an unwitting explorer through a human zoo of pocket-sized people in this witty anthropological study of the human species.
Ulster University opens its foyer as an anthropological museum exploring a world of tiny people in their various habitats captured in a series of terrarium-like display cases.
Members of the public are invited to observe these miniature humans and reflect upon how they behave under the various conditions they are placed. At the beach, in the city, even at an apocalyptic rubbish dump, we are aided by an Attenborough style commentary on headsets and get to explore these little people's behaviour as if they were a different species.
Studio McGuire deliver astonishing worlds sculpted out of anything from paper and wood to glass and fabric enhanced by miniature projections. They have delivered work worldwide in 60 countries including collaborations with Royal Shakespeare Company, Hull 2017, Barney's of Madison Avenue and Swedish Museum of Performing Arts.
'Magical and exquisitely crafted, Davy and Kristin McGuire's universe is full of visual wonders' The Guardian