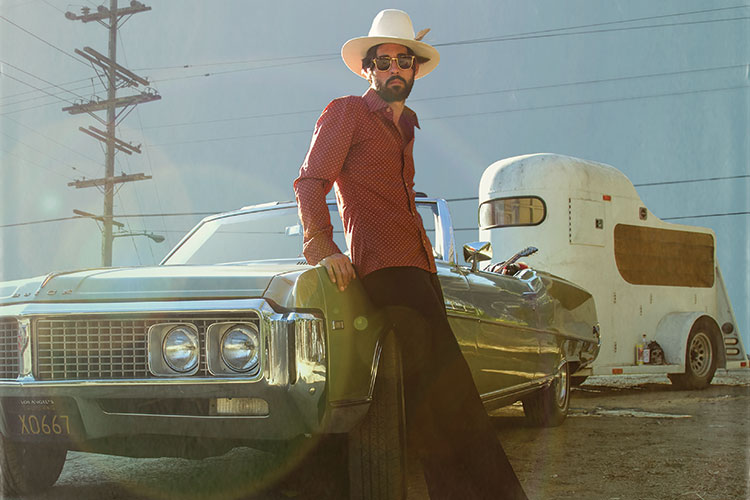 SOLD OUT – An Evening of Stories and Song with Ryan Bingham
The Black Box
Tuesday 21 January, 8.00pm
£15.00
Book Tickets
With special guest John Craigie
Grammy and Oscar-winning singer-songwriter Ryan Bingham was born in New Mexico and raised all across Texas and the southwestern United States. He set out on his own, at a young age, shuffling from town to town and performing gigs at local no-frills bars.
Drawing inspiration from Bob Dylan, Marshall Tucker, and Bob Wills, Bingham fashioned a road-weary sound that piqued the interest of a barroom proprietor in Stephenville, Texas. Bingham was offered a weekly residency at the bar; soon after, he began issuing self-released albums like Lost Bound Rails and Wishbone Saloon.
The material was brought to the attention of Nashville heavyweights Lost Highway Records, who signed Bingham and issued his major-label debut, Mescalito. Mescalito was well-received by critics, with Rolling Stone aptly comparing Bingham's raw, scratchy voice to that of 'Steve Earle's dad.'
Later that year, he joined another music veteran, producer/songwriter T-Bone Burnett, in contributing music to the film Crazy Heart. Revolving around the attempted comeback of a down-and-out country singer, Crazy Heart became one of the year's highest-praised films and won a Golden Globe and an Oscar for The Weary Kind, one of Bingham's original compositions written with T-Bone Burnett.
American Love Song is the first new album in four years by Bingham and is co-produced by renowned guitarist Charlie Sexton (Bob Dylan).
Among the album's early acclaim, Rolling Stone Country has called it Bingham's "most personal and political album to date" and "a rolling-blues country workout awash in slide guitar, soaring gospel-roadhouse stomps and meditative folk fingerpicking that takes on his past with a cautious hope for the future."
American Songwriter rated it 4 out of 5 stars, stating the album's overarching theme "encompasses triumph and tragedy from one moment to the next."
John Craigie
Americana style folk singer songwriter with engaging & amusing live shows & topical stories galore. Loved by Jack Johnson, Gregory Alan Isakov and Chuck Norris, as well as festival crowds all around the US.
Craigie is starting 2020 with a UK/EU headline tour that includes Celtic Connections, Tradfest and Out To Lunch Festivals. New album due out in the 1st half of 2020.