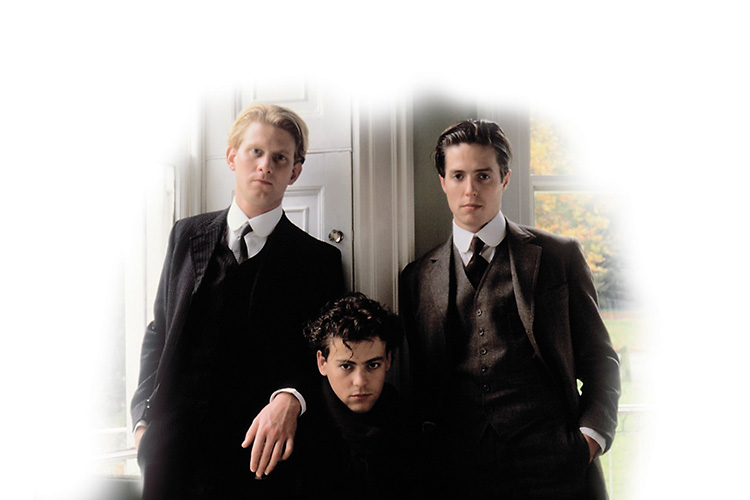 Maurice: Screening and Post Show Discussion
The Black Box (Green Room)
Sunday 19 January, 3.00pm
£5.00
Book Tickets
2020 will be the year that equal marriage finally becomes a reality in Northern Ireland. Similarly, it's the 50th anniversary of EM Forster's death. What better way to mark both, than a screening of Maurice, based on Forster's most personal novel of the same name.
Maurice remained unpublished in his lifetime, for fear of the public and legal attitudes to this powerful homosexual love story. This beautiful, little-seen Merchant-Ivory film follows its main character Maurice Hall (James Wilby) through university, a tumultuous relationship with Clive (Hugh Grant), struggling to fit into an unforgiving society, and ultimately being united with his life partner.
Forster's own close links to Belfast were forged through a longstanding correspondence with Belfast author Forrest Reid.
Doors 2.45pm | Unreserved Seating
This event is supported by Film Hub NI, part of the BFI FAN Network.