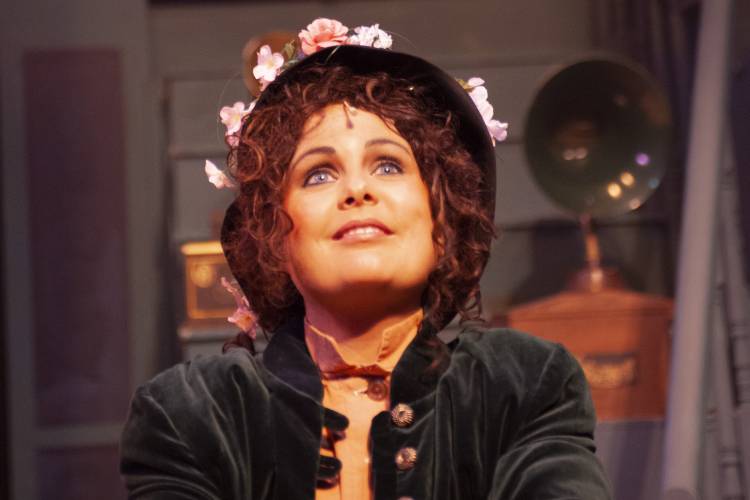 Lunch with Julie Andrews
The Black Box
Thursday 16 January, 1.00pm
£8.00 (including lunch)
Book Tickets
"She is Practically Perfect in Everyway"
Join highly acclaimed local singer and actress Katie Patton for a deliciously, delectable afternoon treat as she brings to life vocal legend Dame Julie Andrews in her very own heartfelt 'tribute' performance, Out to Lunch with Julie Andrews.
For generations Julie Andrews has graced the stage and screen, fondly remembered for her roles in the Sound of Music, Mary Poppins and Thoroughly Modern Millie to name but three.
Katie excels in this portrayal of the Grand Dame – in the words of critics "it was like watching the real Julie Andrews in concert, her tone & diction is crystal clear and bell like singing voice simply rings through the audience!"
So 'Step in time' and get your tickets booked for this 'Supercalifragilisticexpialidocious' lunch time performance! We guarantee you will not be disappointed & positive you will leave singing your 'favourite' tune!
Katie Patton
Katie is a highly skilled vocalist and chameleon of musical genres. She is classically trained with a background in light opera and musical theatre. Swapping a legal career for one as a performer, she secured The Mary (Hammond) & Rosemary (Ashe) Scholarship to Bristol Performing Arts Academy.
Recent roles have included parts in the BBC comedy sketch Border Control, Mrs Darling and Tiger Lilly in Peter Pan and the premier run of Blinkered by Sole Purpose Theatre Company.
Doors 12.30pm | Unreserved Seating