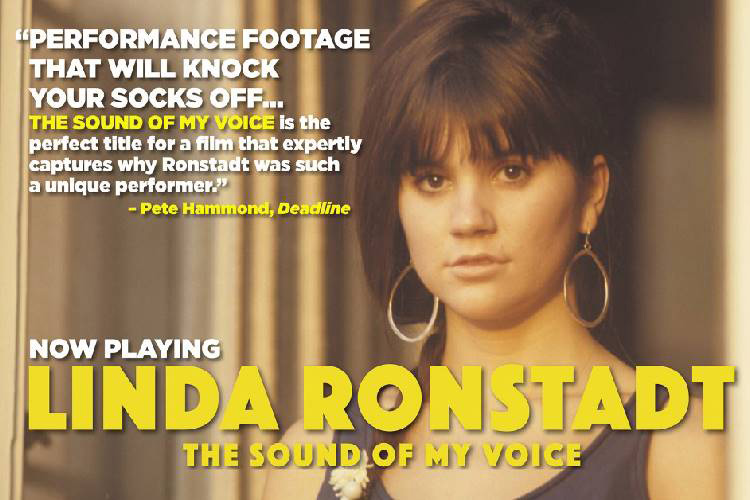 SOLD OUT – Linda Ronstadt – The Sound of my Voice (Irish Premiere)
The Black Box (Green Room)
Saturday 11 January, 3.00pm
£5.00
Book Tickets
Since bursting onto the music scene in 1967, Linda Ronstadt's extraordinary vocal range and ambition created an unforgettable and hugely eclectic back catalogue.
As the most popular female recording artist of the 1970s – with songs like You're No Good, When Will I Be Loved, and Blue Bayou—Ronstadt filled huge arenas and produced an astounding eleven Platinum albums.
In The Sound of My Voice, Ronstadt is our guide through growing up in Tucson singing Mexican canciones with her family; through to her reign as the "queen of country rock" in the '70s and early '80s. She was a pioneer and champion for women in the male-dominated music industry and a passionate advocate for human rights.
Ultimately, her singing voice was stilled by illness and forced her into early retirement but her music and influence remain timeless.
With moving performance footage and appearances by friends and collaborators including Dolly Parton, Emmylou Harris, Bonnie Raitt and Jackson Browne, Linda Ronstadt: The Sound of My Voice is a remarkable film that celebrates a remarkable artist whose desire to share the music she loved, made generations of fans fall in love with her and her music.
Doors 2.45pm | Unreserved Seating 
This event is supported by Film Hub NI, part of the BFI FAN Network.