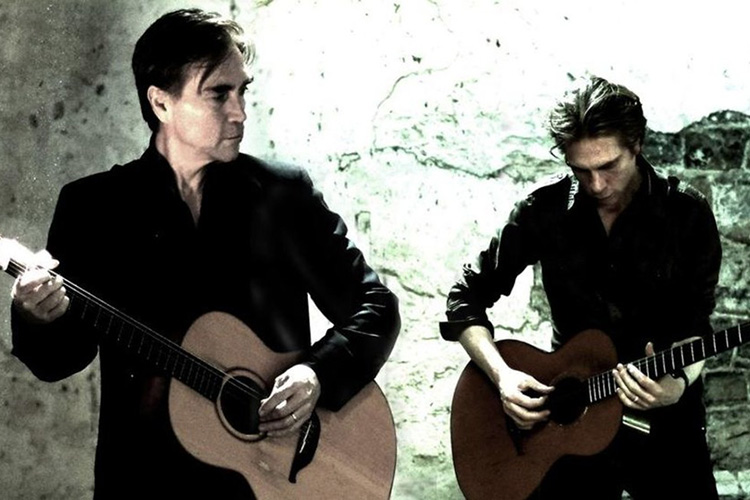 SOLD OUT – The 4 of Us
The Black Box
Saturday 25 January, 2.00pm
£15.00
Book Tickets
Thirty years of playing together, new single River Flows shows that the creativity of brothers, Brendan and Declan Murphy, shows no sign of abating.
The pair have forged a unique musical identity, producing original and award-winning recordings and building a loyal fan base along the way.
With an enviable catalogue of timeless songs including Mary, Washington Down, She Hits Me, Sunlight and Sugar Island, expect some beautiful songs, stunning interplay and great stories from the road.
The 4 Of Us have been a steadfast part of Irish music for three decades and gained some glowing reviews along the way.
'Never before have I been to a gig where the atmosphere has been so electric' – THE IRISH NEWS
Doors 1.30pm | Unreserved Seating