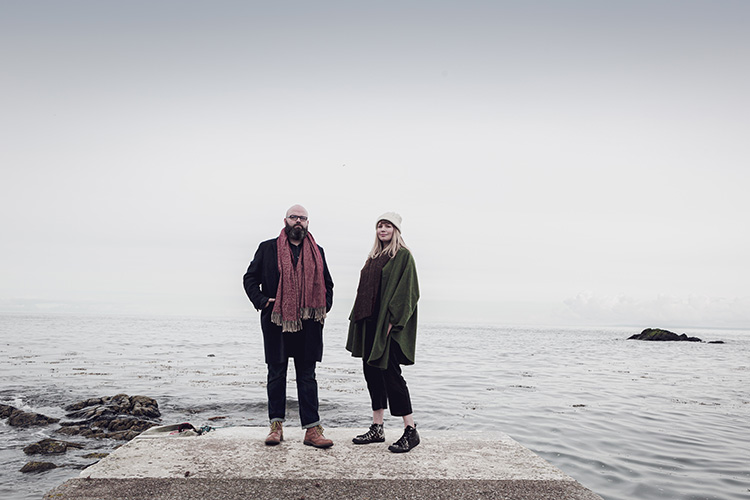 The Darkling Air
The Black Box
Sunday January 19, 2.00pm
£10.00
Book Tickets
The Darkling Air is Rachel McCarthy and Michael Keeney from Bangor, County Down.
Their music involves voice, piano and guitar and is often wreathed in string arrangements featuring Arco String Quartet.  Their work is a channel for melody, song, classical and traditional forms plus a questing, modern aspect.
The band released Ancestor, the second album, in November. It is a significant development on the much-praised 2016 debut, Untamed and Beloved.
As before Rachel's voice is a singular, resonant force as she explores memory, melancholia and bliss. The songs alternate between quiet, intimate moments and searing emotion.
For this Out to Lunch Belfast debut performance of Ancestor, expect filmic folk-noir coupled with poetic lyrics, strings and a richly emotive and melancholic sound world accompanied by bespoke projected visuals. Expect a very special show.
Doors 1.30pm | Unreserved Seating