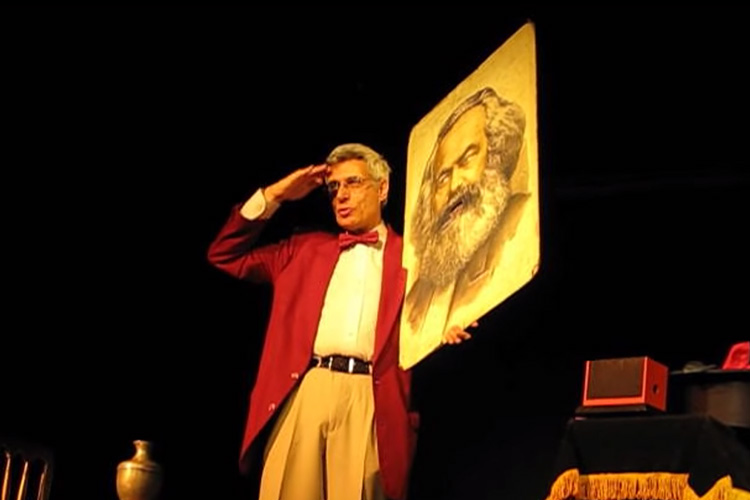 Ian Saville – The Marxist Magician
The Black Box
Thursday 9 January, 1.00pm
£8.00 (including lunch) 
Book Tickets
For more than 30 years, Ian Saville has been presenting his Marxist Magic and ventriloquism.
Whereas David Copperfield is content with little tricks like making the Statue of Liberty disappear, Ian Saville aims at the much more ambitious goal of making International Capitalism and exploitation disappear. True, he hasn't quite succeeded, but he keeps on trying.
This is a funny, magical, thought-provoking and topical celebration of alternative thinking.
Doors 12.30pm | Unreserved Seating