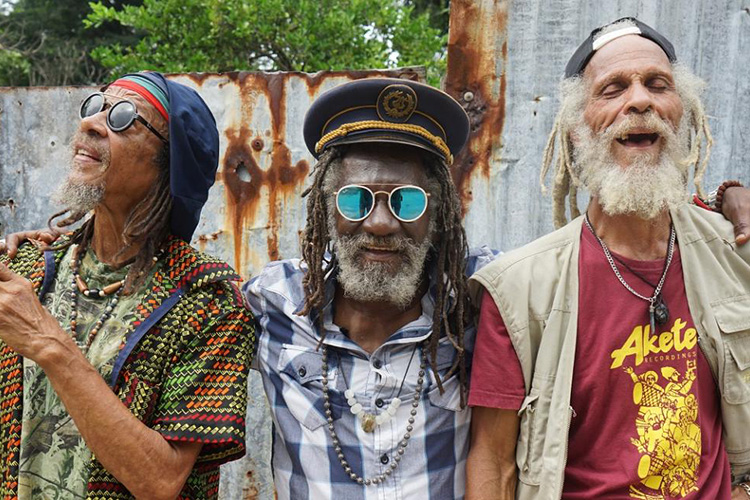 Inna de Yard
The Black Box (Green Room)
Saturday 25 January, 3.00pm
£5.00
Book Tickets
Looking out over the lush green mountains of Kingston, Peter Webber's vibrant documentary captures a remarkable group of reggae legends (including Ken Boothe, Winston McAnuff, Kiddus I, Cedric Myton and Judy Mowatt) as they gather to record an album of hits in an unplugged style that harks back to their roots.
The film is studded with intimate acoustic versions of popular anthems (such as Ken Boothe's Everything I Own), remarkable personal histories and powerful live performances.
A "Buena Vista Social Club for reggae", this landmark film recounts the history of reggae music and its continuing relevance, conjuring an unforgettable portrait of truly pioneering musicians as they share stories of success, heartaches and happiness during a lifetime immersed in the scene.
Doors 2.45pm | Unreserved seating
This event is supported by Film Hub NI, part of the BFI FAN Network.