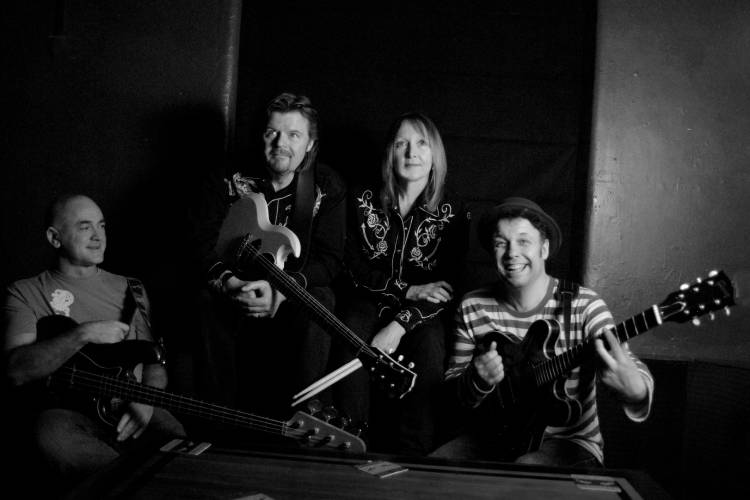 Martin Stephenson & The Daintees + St Vitus Dance
The Black Box
Saturday 11 January, 8.00pm
£15.00
Book Tickets
One of Out to Lunch's favourite ever artists returns. Martin Stephenson's live performances are an exuberant tour-de-force combining heart-in-your-mouth intimacy with playful humour and warm self-deprecation.
The hugely acclaimed 1986 debut Boat to Bolivia showcased Stephenson's song writing, poetic romanticism and spiritual depth – so marking him out as a soulful cream of the leftfield crop during the self-obsessed 1980s.
Never pandering to a particular scene, Stephenson's lightness of touch on a varied mix of musical styles was immediately apparent. His path was destined to be a lifelong journey through the music he loved: folk, ragtime, jazz, rockabilly, show tunes, punk-pop and country.
The NME said of Martin's song craft that he "builds bridges between love and hate, cradle and grave, folk and pop, past and present." Stephenson's restless troubadour spirit has amassed an extraordinary catalogue of some 40 albums and he is a gifted, entertaining and much-loved performer.
This Winter tour comes after a busy period for Martin and the band that saw the 9th Daintees album Chi Chi And The Jaguar released in August.
The album, named after Japanese surf guitarist Chi Chi Nakamura, captures the spirit of the early Daintees, unencumbered by record company pressures and 80s production values. It's a cracking album made for playing live.
Martin, along with John Steel(guitar), Chris Mordey(bass) and Kate Stephenson(drums) will no doubt also be featuring songs from the classic back catalogue but, as usual, predicting the set list is impossible!
Doors 7.30pm | Limited Unreserved seating