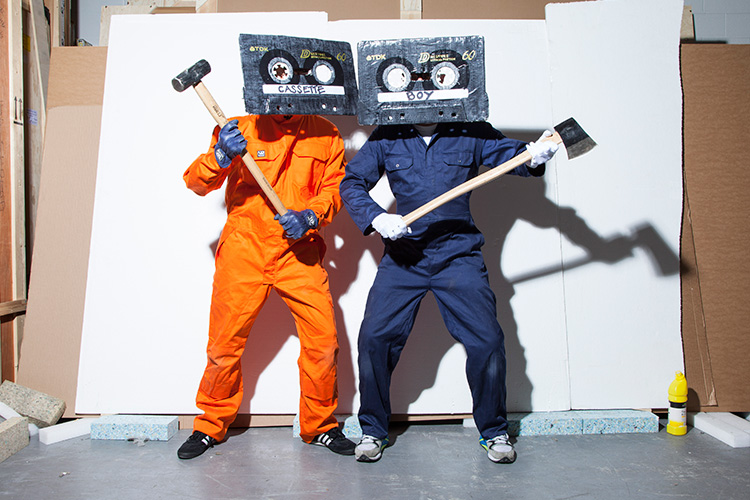 Cassetteboy VJ Show
The Black Box
Saturday 25 January, 9.00pm
£12.00
Book Tickets
The legendary video mashups from Cassetteboy have had over 26 million views! Be it Lord Sugar, Downton Abbey or Harry Potter, no one is safe from their editing talent.
Cassetteboy are a cut 'n' paste duo from Chelmsford, Essex. They re-edit footage of TV shows to make celebrities talk about sex and drugs, and are somehow trying to make a career of it. They've released five albums including The Parker Tapes, which received a mark of 8.7 on Pitchfork, if that's important.
Their smash hit The Bloody Apprentice, in which Alan Sugar talks about sh*tting frying pans, has been watched five and a half million times. They have also tackled David Cameron, Downton Abbey, Harry Potter, and The Only Way is Essex.
Cassetteboy have over 123,000 YouTube subscribers and 26,000,000 total video views. Their work has been featured on Radio One and regularly appears on Rude Tube. They enjoy long walks in the country and have kind eyes.
Cassetteboy are famous for lying about themselves and recently sailed round the world with Clare Balding.
Doors 8.30pm | Unreserved Seating