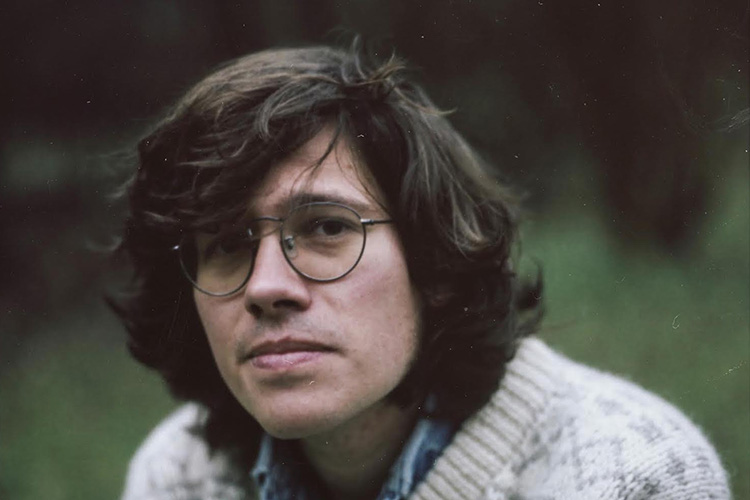 Spencer Cullum's Coin Collection
McHugh's Basement
Thursday 27 April, 8.00pm
£10.00
Spencer Cullum's Coin Collection 2, sees the Nashville-based musician step further from the pedal steel and towards centrestage. Released on the evergreen Full Time Hobby label, this new collection of tracks is a kaleidoscopic collection of folk, jazz, and pop, cut through with immaculately-rendered songwriting.
Romford to Nashville is hardly the most well-trodden of paths, but for Spencer Cullum it was a way of getting to the essential heart of pedal steel, what was then and remains to this day his musical raison d'être.
Growing up in a large East London town brought him early exposure to classic pub rock by way of his father such as Dr. Feelgood and Thin Lizzy, and farther-flung music by way of his mother, such as Talking Heads and Lou Reed. However, it was learning pedal steel from legendary English player B. J. Cole that set him on the path he still walks today. 
After touring with Nashville-based groups and hearing tales of "seasoned Nashville steel players", the young musician upped sticks and found a "nice little crowd of weirdos" in his chosen city. Cullum has always maintained a somewhat silent presence-even now saying "I still want to hide behind my pedal steel in fear"-but 2020 saw him release his debut solo effort, Spencer Cullum's Coin Collection. Despite his project with Jeremy Fetzer, Steelism, showing off more of his talents, never before had he felt the limelight so firmly on him. 
Although…Coin Collection's modus operandi was "a very quintessential English folk record, but with really good Nashville players", Cullum says of…Coin Collection 2 that "I wanted to be different. I wanted to try and pull away from wearing my influences on my sleeve… I was trying to pick out ideas that were new to me. You can never escape your musical influences but I wanted them to be more hidden subconsciously than upfront."Though you can pick out the odd similarity to other things here and there-The Beach Boys'Friends LP, perhaps, or The Incredible String Band, or Joni Mitchell-the thing is decidedly Cullum's own. 
What's also reassuring is that there hasn't been some giant sonic leap from…Coin Collection, instead that the beautifully sun-kissed, English country garden, bees-buzzing-round-lager atmosphere has remained, but complicated, weirded, deepened. Much in the same way that the album doesn't wear its influences (Amon Duul II, Skip Spence, Ennio Morricone, ChuKosaka, Michael Chapman) lightly but rather is steeped in them and toys with them, Cullum brought in a host of guests to turn…Coin Collection 2 loose from being a purely solo effort.
Rich Ruth
Rich Ruth – a.k.a. veteran Nashville-based musician Michael Ruth – took a break from touring with various bands in 2018 and dedicated himself to composing ambient music in his small home studio, focusing on the diverse traditions of ambient, new age, spiritual jazz, Kosmiche, and minimalist music. His ideas became fully realized with the inclusion of additional players, pairing his repetitive, droning synthesizer movements with spur-of-the-moment improvisation to transform the material into something much more lush and unpredictable.
One summer morning, Ruth was held up at gunpoint and carjacked by two people outside of his home. His music allowed him to work through this personal struggle, infusing his 2019 debut album, Calming Signals, with striking layers of angst and emotion. Where There's Life followed in 2021, a collection of meditative pieces written in the early months of the pandemic manifesting the collective sense of uncertainty and solitude of the time.
Doors 7.30pm | Unreserved seating