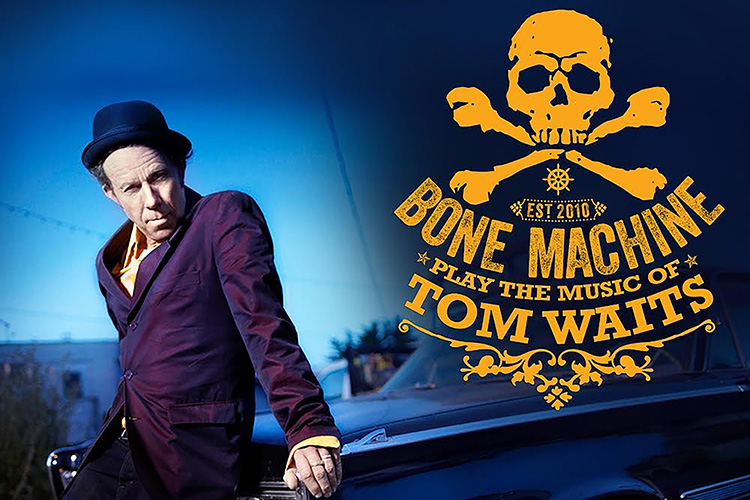 Bone Machine play the music of Tom Waits
The Black Box
Saturday 6 May, 8.00pm
£12.00
Bone Machine are a band of internationally renowned touring and recording musicians who perform a rebrand, melancholic, and punk jazz set of Tom Waits songs.
Whether or not the songs of Tom Waits play a central roll in your music collection, you simply have to experience this show live to feel the heaven-opening maelstrom of beauty scarcely captured by a live band.
From hits such as Martha, to I hope that I don't fall in love with you, to Downtown Train, Bone Machine bring the heart, sweat and soul to performances brimming with a ramshackle sophistication and honesty as well as the renowned Waitsian monologues full of the funny anecdotes – for which Mr Waits is universally celebrated.
Their version of What's He Building in There? has been critically applauded from Durban to Doolin!
From bourbon soaked ballads to evocative Godliness and anarchic elegance, there has never been a show that has captured the golden thread of what makes Tom Waits such a legend until now!
Ladies and gentlemen, let us present to you… BONE MACHINE!
Doors 7.30pm | Unreserved seating