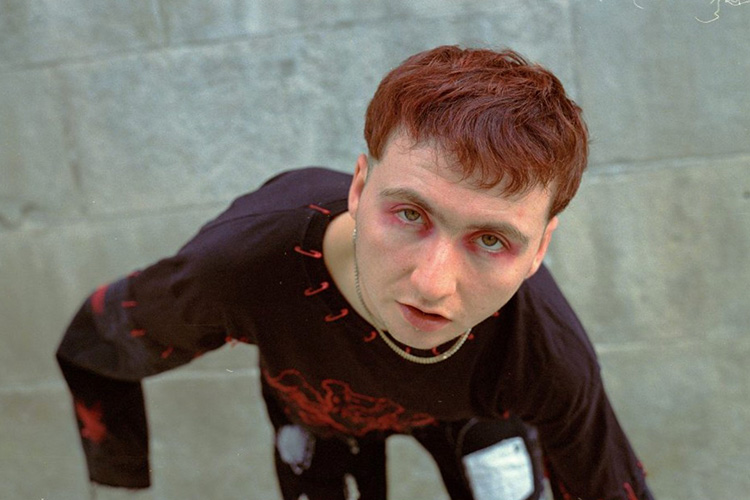 Piglet
Ulster Sports Club
Wednesday 3rd May, 8.00pm
£10.00
piglet is the project of Irish songwriter and producer Charlie Loane, born and raised in Belfast and based in South London.
His new seven songs EP is a collection of tracks that detail his experiences of mental health, substance abuse, affirmations of self-identity, trans experience and friendship.
The EP includes re-recordings of previously released solo singles 'mill', 'dans note' and 'oan'; songs which lead to a deal with London label Blue Flowers (Puma Blue, Nilüfer Yanya, Westerman) in early 2022.
These songs were captured in a live session by NTS Radio of piglet's expanded 9 piece band featuring members of Goat Girl and caroline.
piglet released his first EP alex's birthday in February 2020 on South London DIY label Double Dare, a warm set of songs which, like his writ- ing with past project Great Dad, reflects themes of queer/trans experience, but with more of a personal focus. Two collaboration tracks with friends Porridge Radio were released in February 2021 through the Secretly Canadian label.
"indie bedroom-pop artist on the rise"PAPER
"music that wastes no time in getting the point across"Loud & Quiet
"scrappy and melodic songs try to make sense of the world surrounding him"FADER
"playful at times, thought-provoking at others, unfiltered and honest throughout"So Young
"There's something of the Xiu Xius to the way piglet combines the delicate and the disarming"DIY