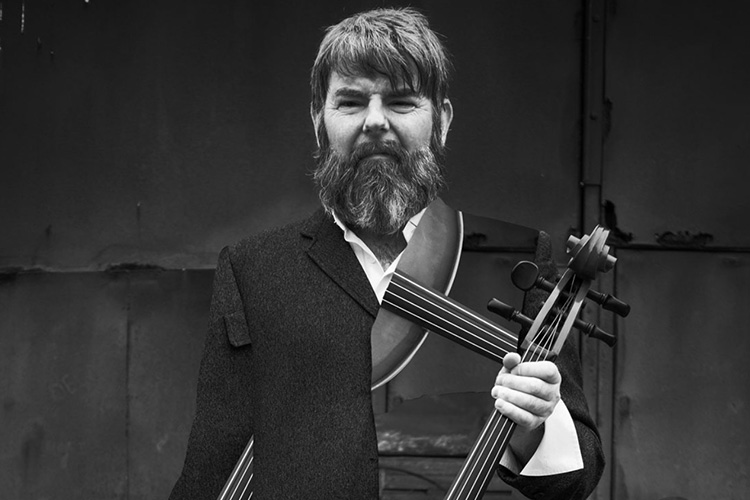 Presented by Moving on Music
Blind Stitch
Duncairn Arts Centre
Friday 5 May, 8.00pm 
£10.00
is a project which features the music of Kevin Murphy, a celebrated cellist, multi-instrumentalist, composer and songwriter from Cork Ireland.
He is also a founding member of critically acclaimed Irish experimental bands Slow Moving Clouds and Seti The First. Blind Stitch has just released its debut album – The Emperor's Lung.
Kevin has featured as a guest musician with many Irish and international artists such as The National, Bon Iver, Jenny Lewis, Lisa Hannigan, Gavin Friday, Rick Danko, Seamus Fogarty, Adrian Crowley and Dave Gahan of Depeche Mode.
He has also collaborated with Irish traditional and folk musicians such as John Spillane, Cathy Jordan, Phil Callery Cormac Breathnach, and Ger Wolfe in live settings and on recordings.
His band Seti The First co-wrote two songs on The Waterboys 2017 album Out Of All This Blue. He also participates in the People collective spearheaded by Justin Vernon (Bon Iver) and Bryce and Aaron Dessner (The National). This has resulted in collaborations with the above artists and others in festivals across Europe in recent years including the Funkhaus in Berlin 2018 and Sounds from a Safe Harbour Cork in 2017 and 2019.
He has co-composed the score for Michael Keegan Dolan's Swan Lake/Loch na Heala hailed by the Guardian Newspaper as the second best dance production of the 21st Century.
Kevin co-composed the score for feature film Tomato Red (2017) directed by Oscar long listed director Juanita Wilson and The Lodgers, (2018) which featured at the Toronto Film Festival. He has just finished co-composing the score for acclaimed Irish director Kim Bartley's new feature documentary True Grit released in 2022.