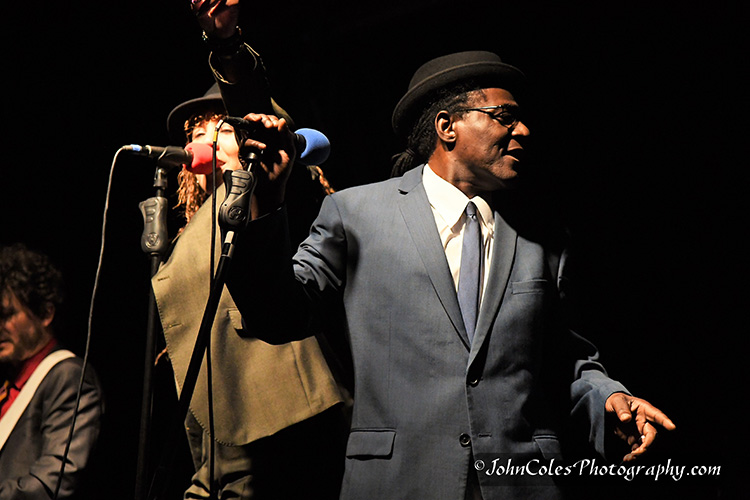 Neville Staple – From the Specials
Festival Marquee
Saturday 29 April, 8.00pm
£18.00
When the sad news of Terry Hall's passing came through recently, our minds returned to one of the finest live shows CQAF have presented in many a year.
"Nothing came close to the sensational Neville Staple Band who really got the party started and had the masses dancing along" Anita Merritt-Exeter Express & Echo.
Neville Staple, Legendary front man ofThe Specials, Fun Boy Three and Special Beat, also known as The Original Rude Boy, is credited with changing the face of pop music not only once but twice. His celebrates a super 40-year career in the music business which is well documented and started out from the early days withRay King, The Coventry Automatics and his Jah Baddis Sound System, before taking to the stage withThe Specials during the famous 'Clash' tour.
Neville states, "I remember the massive reactions to the hit songs like Ghost Town, Too Much Too Young and Gangsters and fans still write to me about my rugged, energetic and fun stage presence. The way we brought ska to the mainstream was by mixing Jamaican music with the English style, which at the time was punk. A lot of young bands are now putting their own spin on ska -some with dance music and some with a rock beat. It's all good. The music just makes you want to dance. Even when singing about tough times, every-day things or bad things, the beat and the rhythm makes you want to move. I turn all our live shows into a massive party. The crowd love it and sing along to all the tracks!"
Neville's 2-Tone legacy is huge 2-Tone fused traditional ska music with punk rock attitude, energy and musical elements. The movement helped to transcend and defuse racial tensions in Thatcher-era Britain. The actual black and white chequered imagery of 2 Tone has become almost as famous as the music itself.
With support bands and DJ's, this will be a celebration not just of Neville's amazing 40-year career but also one of the greatest talents of this generation – Terry Hall.
Doors 7.30pm | Limited Unreserved seating