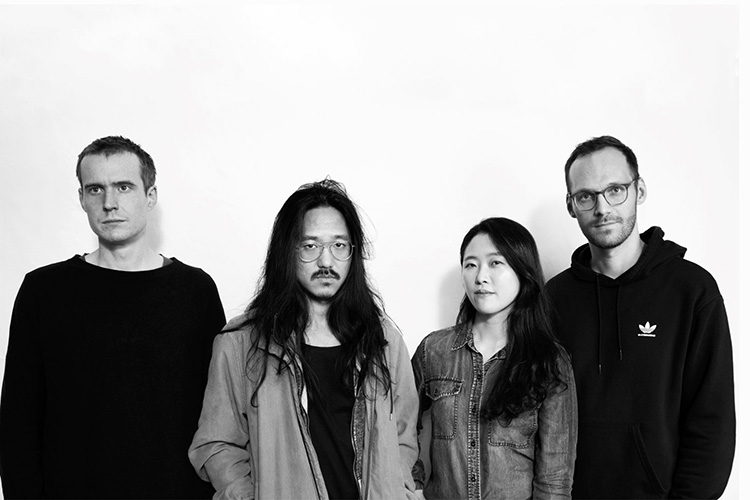 Presented by Moving on Music
Fly Magic
The Deer's Head Music Hall
Sunday 30 April, 8.00pm
£10.00
Timo Vollbrecht is a Brooklyn-based saxophonist, composer, bandleader, and scholar. His music combines jazz with elements of post-rock, electronics, and instrumental songwriting. Originally from Germany, he has been a celebrated force in the creative music scenes of New York for over a decade. He has toured over 30 countries, appeared on numerous albums, and performed on landmark stages like the Village Vanguard and NYC's Winter Jazz Fest.
Aside from his longstanding signature band FLY MAGIC, he also leads a trio with guitarist Ben Monder and vocalist Theo Bleckmann and has played with Branford Marsalis, Miho Hazama, Kenny Werner, and Ralph Alessi.
His latest recordings, Fly Magic (2016) and Faces in Places(2018), were both the featured "Jazz Album of the Week" on NDR Radio and appeared on influential playlists such as Spotify's State of Jazz. His newest release, Givers & Takers, is coming out on October 21, 2022. The NYC Jazz Record describes Timo as a "luminously-fine" saxophonist whose music is "blessed with rhythmic fluidity and intricate twists." As a composer, he has worked with dance, film, and podcasts and wrote a string quartet that was performed by the NYC-based JACK Quartet.
Moreover, Vollbrecht utilizes his insight as a practitioner to conduct scholarly research. He holds a Ph.D. from NYU with a dissertation entitled "Manfred Eicher, ECM Records: An Analysis of the Producer as Auteur." It is an in vivo case study that portrays producer Eicher as an improviser whose 'instrument' is the studio. He was recently appointed Director of Jazz Studies at Brown University.
Website: www.timovollbrecht.com
Doors 7.30pm | Unreserved seating