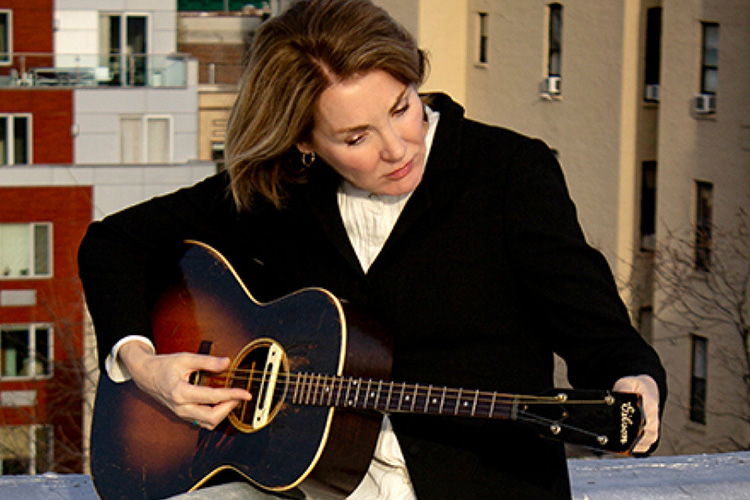 Diana Jones
The Sunflower Public House
Wednesday 3 May, 8.00pm
£14.00
Award winning, US singer songwriter Diana Jones is known for her gritty, literary, Appalachian influenced songs.
Adopted as an infant and raised in Long Island, NY, the fact that Diana couldn't get enough of her brother's Johnny Cash records finally made sense when she found her birth family and musical roots in the Smoky Mountains of Eastern Tennessee.
Her maternal grandfather, who had formed his first teenage band with a young Chet Atkins, was happy to pass on the culture and the music that he loved to his granddaughter. Diana's first album My Remembrance Of You (Proper Records) in 2006 garnered rave reviews internationally and set her on a path which would see her release four further critically acclaimed albums: Better Times Will Come (2008), High Atmosphere (2011), Museum Of Appalachia Recordings (2013) and Live In Concert (2016).
She has toured the globe, including performances at prestigious events such as Cambridge Folk Festival, Galway Arts Festival, Levon Helm's Ramble in Woodstock, NY, and Bimhuis in Amsterdam, and shared stages with the likes of Richard Thompson, Janis Ian and Mary Gauthier.
She has also appeared on world-renowned TV and radio showsLater With Jools Holland, BBC4Folk America, BBC4'sSongwriters Circle and BBC Radio 2 Country with Bob Harris.
Diana's progressive, yet historically rich, songs have been recorded by artists including Joan Baez and Gretchen Peters and have won her awards from Kerrville Folk Festival, New Song Festival and nominations from International Folk Alliance.
Doors 7.30pm | Unreserved seating