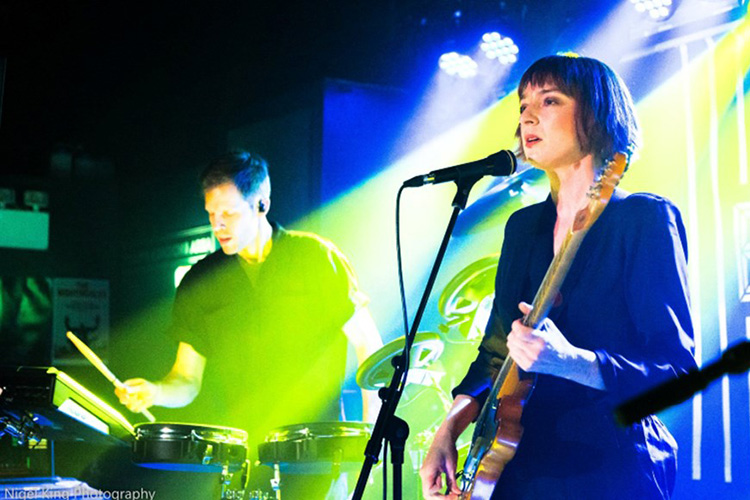 LoneLady
Ulster Sports Club
Thursday 4 May, 9.00pm
£12.00/£10.00
Julie Campbell, known as LoneLady, is an artist from Manchester. Her music is influenced by the post-punk era, later integrating dance and funk influences.
Self-taught on many instruments including guitar, bass, synths, drum machines and later learning cello, Julie writes all the parts and plays all the instruments on her recordings, with the exception of real drums.
Created on electronic sequencers, synths and drum machines in a basement bunker beneath Somerset House, London, LoneLady's 3rd studio album Former Things is a tour-de-force of punch-and-crunch electro, r'n'b and pop, shot through with mournful eulogies to the lost golden age of childhood and youth.
She has released 3 critically-acclaimed albums on Warp: Nerve Up (2010), Hinterland (2015) and Former Things (2021).
LoneLady's influences include Nico, Colin Newman, Joy Division, Cabaret Voltaire, A Certain Ratio, Public Image Ltd. and Gang Of Four.
Doors 8.45pm | Mostly Standing