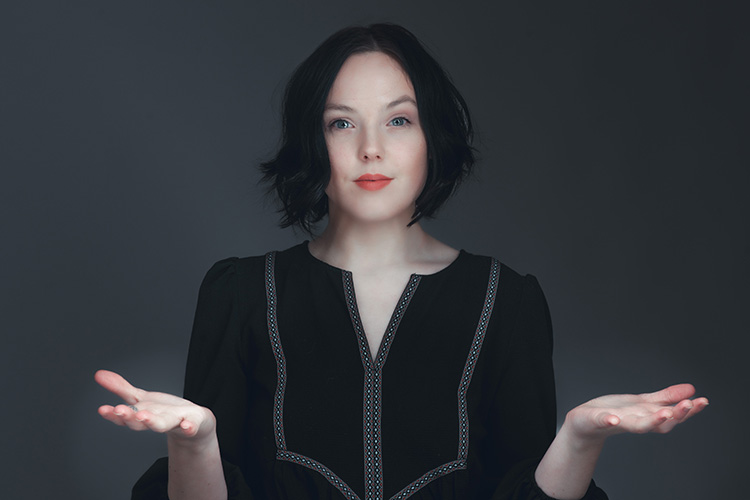 Taylor Lally – CQAF 2023 Artist in Residence
The Sunflower Public House
Monday 1 May, 8.00pm
£7.00
We think 2023 is going to be quite the year for Millisle-born artist Taylor Lally. After receiving her first guitar for Christmas at 11, she became enchanted with the instrument and, inspired by the music of James Taylor, Joni Mitchell and Bob Marley, started writing her own songs. Taylor moved to BIMM (Brighton Institute of Modern Music) to study music performance and eventually graduated with a degree in songwriting.
Waiting until she finally felt comfortable and ready, Taylor started releasing her own music independently last year. Bliss-Less Musing Life is her first single and is a warm and poignant reflection on her experiences while studying songwriting in Brighton.
Recent support slots for Steve Forbert and Mary Coughlan have contributed to her growing reputation and headline slots are now beckoning, including a sold-out Courthouse show in Bangor in February.
''2023 is the start. I am finally just stepping into the world." muses Taylor "After so many years of playing cover songs in bars, studying, writing, and sculpting my style, no words can describe how that feels"
'The singer from Co. Down has been compared to the likes of Rikki-Lee Jones with the guitar sensibilities of John Martyn. She also strikes a chord with her poignant songwriting craft. Dealing with themes of growing up in a changing Northern Ireland and healing from heartache … you can't help but admire Taylor Lally's impressive knack for pulling our heartstrings' – CHORDBLOSSOM
Taylor's performances during CQAF will be released in the coming weeks, please check back for details.