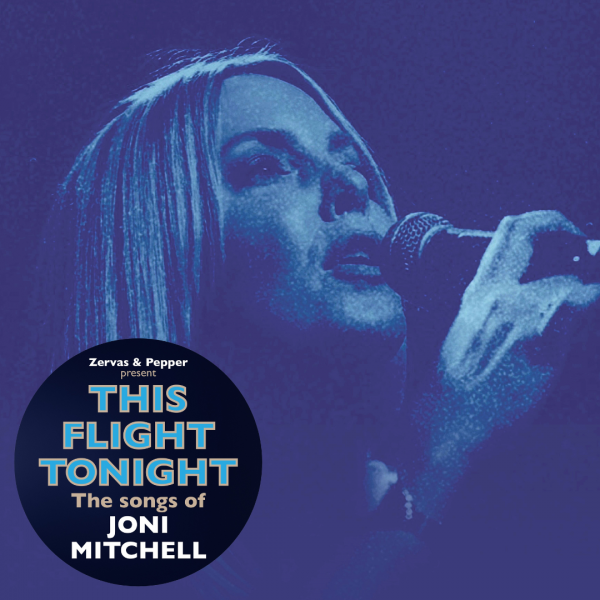 This Flight Tonight: The Songs of Joni Mitchell by Zervas and Pepper
The Black Box
Sunday 21 January, 8.00pm
Doors 7.30pm | Unreserved seating
£15.00
Buy Tickets
An intimate acoustic Tribute to the music of JONI MITCHELL. Featuring songs 'California', 'Blue', 'Woodstock' 'Both Sides Now', 'Coyote', 'Big Yellow Taxi', 'A Case Of You'.
UK singer/songwriters Zervas & Pepper present what they consider to be the nucleus of Mitchell's work, that pivotal break-out period 1968-1976 with the voice, guitar and piano front and centre.
An intimate acoustic evening that should feel like the audience is having a private listening session at Joni's house in Laurel Canyon during the summer of love.
Zervas & Pepper are Welsh Singer/Songwriters Paul Zervas and Kathryn Pepper that have been creating and performing original music for over a decade professionally.
The duo and their recording/touring band enjoy cult success on the UK and European Folk/Americana scene and have released five critically-acclaimed studio albums and undertaken countless live headline and support tours, receiving strong national and international network radio support throughout their career and their original music garnering praise and accolades from the likes of CSN&Y legend David Crosby, BBC DJ's Mark Radcliffe, Bob Harris, Lauren Laverne and Don Letts.
'This Flight Tonight' is a celebration of Joni Mitchell's music that the duo have had in the making for many years, and now 2023 will see them finally take this show on the road for the first time. The carefully-crafted set list will feature songs from Joni's million-selling albums such as Clouds, Ladies of the Canyon, For The Roses, Court and Spark, featuring many cuts from her 1972 landmark release 'Blue'.
Band Line up – Kathryn Pepper – Lead Vocals/ Dulcimer/ Percussion, Paul Zervas – Acoustic Guitar, Andrew Brown – Bass Guitar, Laurie Rich/Charlie Herbert– Piano, Sam Andrews – Electric guitar/ Congas, Percussion.