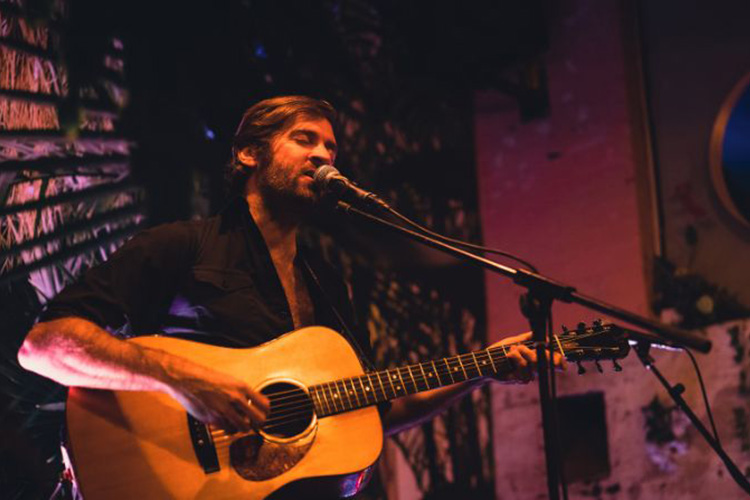 John Craigie
The Deer's Head
Friday 26 January, 8.00pm
Doors 7.30pm | Unreserved seating
£12.50
Buy Tickets
Portland, OR-based singer, songwriter, and producer John Craigie adapts moments of solitude into stories perfectly suited for old Americana fiction anthologies.
Instead of leaving them on dog-eared pages, he projects them widescreen in flashes of simmering soul and folk eloquence. On his 2022 full-length album, Mermaid Salt, we witness revenge unfurled in flames, watch a landlocked mermaid's escape, and fall asleep under a meteor shower.
After selling out shows consistently coast-to-coast and earning acclaim from Rolling Stone, Glide Magazine, No Depression, and many more, his unflinching honesty ties these ten tracks together.
The album comes from the solitude and loneliness of lockdown in the Northwest. Someone whose life was touring, traveling, and having lots of human interaction is faced with an undefinable amount of time without those things.
So, he began writing new songs and envisioning an album that was different from his past records. The sound of everyone playing live in a room together was traded for the sound of song construction with an unknown amount of instruments and musicians—a quiet symphony.
During this period, he explored the environment around him "from the Oregon coasts to the waterfalls" and read books about Levon Helm, Billie Holiday, and Ani DiFranco. "I got time to silence all the noise and chaos of touring and look inward," he observes.
Craigie had reached a series of watershed moments in tandem with Mermaid Salt. Beyond headlining venues such as The Fillmore and gracing the stage of Red Rocks Amphitheater, his 2020 offering Asterisk The Universe earned unanimous tastemaker applause.
Rolling Stone noted, "tracks like 'Don't Deny' and 'Climb Up' bridge a Sixties and Seventies songwriter vibe with the laid-back cool of Jack Johnson, an early supporter of Craigie," while Glide Magazine hailed it as "one of his best records."
Perhaps, No Depression put it best, "For many weary and heavy- listeners hearted, the album might be exactly what they need." Along the way, he generated over 40 million total streams and counting, speaking to his unassuming impact. In the end, Craigie offers a sense of peace on Mermaid Salt.