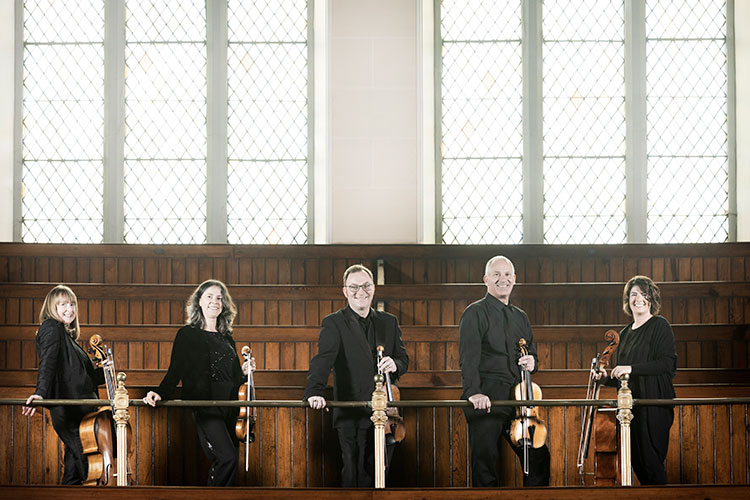 Classics for Lunch with The Ulster Orchestra
The Black Box
Tuesday 16 January, 1.00pm
Doors 12.30pm | Unreserved seating
£10.00
Sold Out
Mozart String Quartet No.23 Prussian
Elgar Sea Pictures
Danish trad. Peat Dance
Musicians from the Ulster Orchestra's string section are joined by mezzo soprano Cicely Hé for a programme with emotional warmth and good humour – just what's needed to transform a Tuesday lunchtime into something very special.
Mozart's String Quartet No. 23 is full of wit, charm and almost operatic verve, it gives each instrument its time in the spotlight and it is famous for its strange silences and dissonance in the last movement, which invoke a premonition of an unknown future.
Elgar's Sea Pictures tell an epic emotional story with the assurance that throughout life's storms – and whatever lies ahead in that unknown future – love will win through. The composer specifically selected five poems written in response to the ocean, including one by his wife Alice, to inspire his ravishing and expressive writing.
The programme finishes with a Nordic 'Peat Dance', which is a type of Danish reel where men traditionally danced around pieces of peat. It is full of energy and originates from the Roskilde area of Denmark and nowadays, it is more common to see folks dance the 'peat dance' around their dance partners rather than turf… what better way to send you 'reeling' out into the afternoon?!