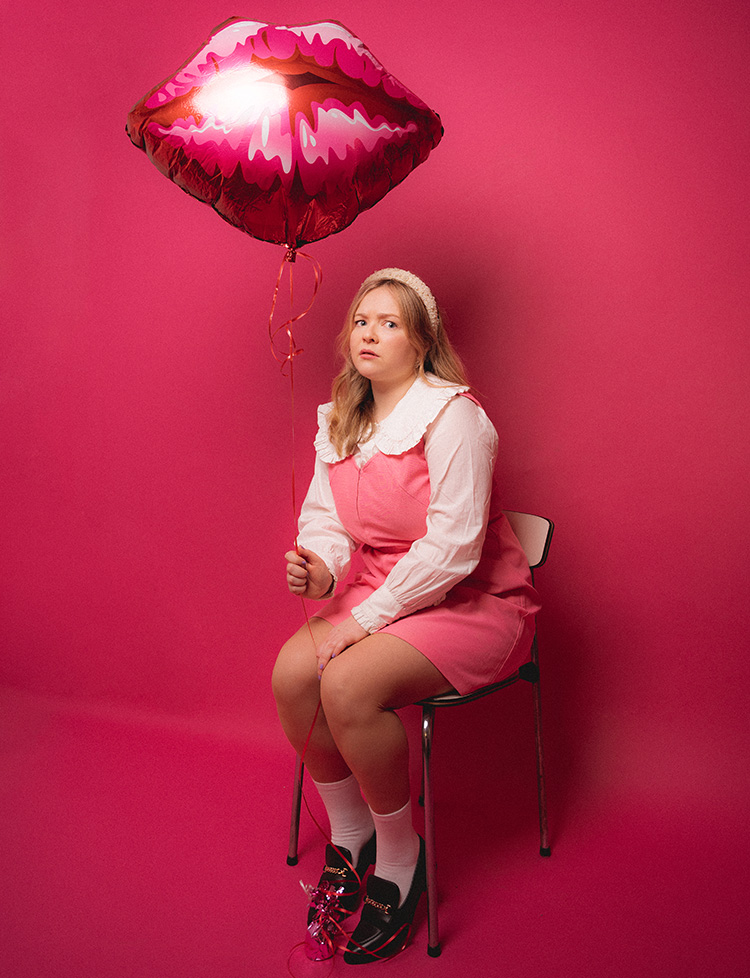 Frigid
The Black Box
Wednesday 10 January, 1.00pm & 8.00pm
Unreserved seating | Show Duration 1 hour
1.00pm: £10.00 (Including Lunch), 8.00pm: £10.00
Buy Tickets
Niamh O'Reilly is still a 'fridget' – she's never been kissed – and at 14, she'd want to hurry up.
Tonight at the local teenage disco, her friends are on a mission to change that – whether she wants to or not. Set in Dublin in 2007, Niamh takes you on her journey through the "innocence and discovery and fun – and mortification and terror" (★★★★, Irish Times) of Irish adolescence.
Fresh off a successful run at the Edinburgh Fringe Festival 2023 and winner of Bewley's Little Gem Award at the Dublin Fringe Festival 2022, Frigid is a coming of age comedy about frenemies, first times and figuring it out.
Written and performed by Rosa Bowden with live DJ Ciarán Gallagher and directed by Hildegard Ryan.
Tickets: 1.00pm – £10.00 (Including Lunch), 8.00pm – £10.00
'A funny, nostalgic ode to teenage girlhood and all its awkwardness" ★★★★★The Student
'An amazing comedy, with heart wrenching and tender moments' ★★★★★  TheReviewsHub.com
'A one woman performance of utter charm' ★★★★The Arts Review
'Packed with jokes, great storytelling, and a healthy dose of nostalgia' ★★★★The Independent
'A sharp picture of Dublin teen life' Irish Independent
'A blisteringly witty show' Euronews
'A first-class performance' Fest Mag