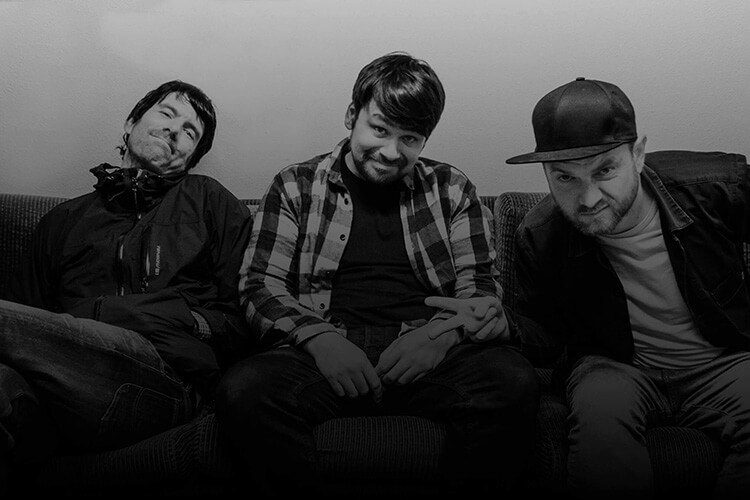 SUPERFLY FUNK AND SOUL BELFAST & OUT TO LUNCH PROUDLY PRESENT
The Allergies feat. Andy Cooper
Oh Yeah Music Centre
Saturday 12 January, 9.00pm
£15.00
Book Tickets
SUPERFLY FUNK AND SOUL BELFAST & OUT TO LUNCH PROUDLY PRESENT THE ALLERGIES.
Since forming in 2012 The Allergies have made a massive name for themselves with their take on sample-led beats and breaks.
Over the course of two funk-fuelled albums on Jalapeno Records the dynamic duo of DJ Moneyshot & Rackabeat have stacked up accolades and topped charts along the way.
Their last album, Push On, was a melting pot of vintage licks and modern production. It featured heavily on many end of year roundups when it dropped in 2017, and took the Album of the Year gong on BBC 6 Music, thanks to Craig Charles'constant championing.
On record their infectious fusion of hip-hop and rare grooves has won them fans worldwide. And live they recreate that old block party madness on the turntables, cutting up wax like no others with their party-starting DJ sets. From ram jam stages at Glastonbury festival to rocking the legendary Space in Ibiza, they have one mission – to rock the spot.
The Allergies are fast becoming ones to watch, and with a new album release, Steal The Show, this year, these Bristol-based B-boys are just getting started.
"The Allergies are neck deep in the world of scratchy samples…This is truly funk and soul for the 21st century!" – Craig Charles, BBC 6 Music.
Doors 8:00pm | Limited Unreserved Seating